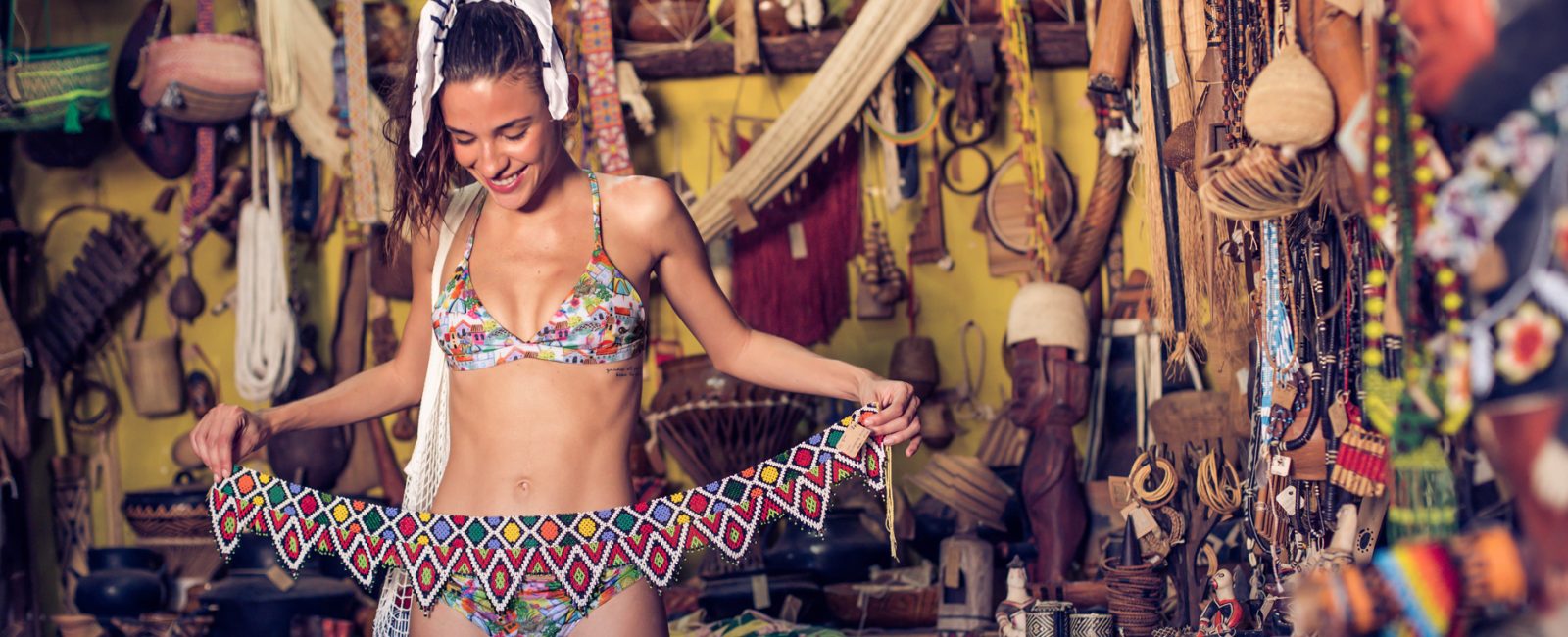 Young female designer turns bikinis into story-telling canvases
Covid has greatly affected many in a lot of negative ways, but the new Flores de Melo Swimwear is sure to bring a bit of positivity into your life. This swimwear collection will redeem this crappy Covid rampant as we prepare to enjoy the great outdoors during the warmer months.
Avid bikini wearer and Brazilian-born, Gabriella Melo, has been wearing bikinis practically all her life. She has lived in France, the US, and has now found a permanent home in Sydney's northern beaches. Gabriella has combined her passion for travel, story-telling and bikinis to bring you – Flores de Melo.
Inspired by her mother country, her first collection is perfectly curated and hand-painted to bring to life local and cultural elements of different destinations, cities, and the heart of the country.
The gorgeous Amazon jungle was the location that their first campaign 'Flores de Melo x Brasil' was shot bringing the prints to life.
With cuts that were designed with the girl-on-the-go in mind who are explorers who naturally need all-day comfort. Your wedgie picking and saggy bum days are over as they are all cheeky fits.
Perfect for a casual summer night out, the one-piece styles can be paired with your favorite bottoms and you're good to go, from beach to bar!
Flores de Melo are also giving back and attaching their product to a purpose. Their packaging is fully sustainable, 100% carbon neutral deliveries, and for each product sold – a tree is planted directly in the Amazon.
Founder Gabriella Melo said: "The concept behind the Flores de Melo is the idea of story-telling, and aiming to explore the untouched destinations around the world – very much like the Amazon, as they often impart the most unique experiences, and stories that are remembered for a lifetime."
Their bikinis will leave you inspired to get out and enjoy the comfort of the outdoors as each piece is designed to inspire and also reflect adventures abroad. After all, what good is a bikini if it doesn't go outside?
Flores de Melo is created for women who are confident in their own bodies, bold in their choices, explorers, story-tellers of the world, and always on the lookout for an adventure.
Check out their website which is filled with stunning imagery from their discoveries abroad, local adventures, and stories waiting to be told.
You can visit www.floresdemelo.com to know more or alternatively email gabriella@floresdemelo.com
xx
Flores de Melo