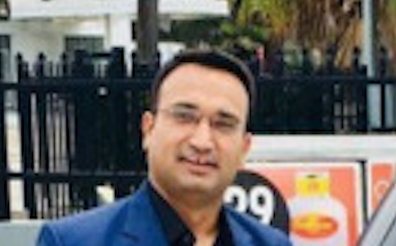 For Top Australian Information Technology Services Look No Further Than Supportsoft Technologies
Sydney, August 23rd, 2020: A decade of hard work has come to fruition as Supportsoft Technologies are included in the list of top ten technology service companies in Sydney.  Providing high-level products, services and solutions to Australian businesses and government organizations have been the key to this rapid expansion. 
According to Sandeep Singh Chauhan, Operations Director, "Our way of working is such that it empowers our employees as well as clients to strive to arrive at a premium quality output in whatever they undertake. This helps inculcate a spirit and culture of excellence in them allowing them to continually expand their goals and growth horizon."
Supportsoft Technologies is known for its ability to create a range of software, frameworks, tools and methodologies that assist their customers in gaining access to ingenious technology designed to reinforce and grow their businesses.
"Our biggest strength is the sheer range of services provided by us. These include software development, application development, web development, magento development and branding and marketing. That apart, we also provide virtual assistance services, as well as graphic design services and data management." Saurabh Bhatt, Director of Sales.
The unique selling proposition of the Supportsoft services is the fact that these are based upon an understanding of the clients' principal goals for their business. Their array of services are centered on appreciating the fact that every business desires more. More website traffic, social media followers, leads and ultimately more sales. This is enabled by Supportsoft's business mantra- design, develop, maintain, manage and support. The top IT technology service delivers solutions for their industry clients, by understanding the importance of marketing and sales, creating optimal profitability. This is why they also offer a return on investment to clients regularly.
These client's included well known names such as; Ronnie Coleman, Tony & Guy, Rio Tintom, Bigwig, Custom Varsity Apparel, Arturo's Pizza & Pasta and many others who all work alongside Supportsoft Technologies. Not only do Supportsoft boast an abundance of testimonials from them, they also constantly strive to use valuable feedback to enhance their products and services.
Ultimately, they are now striving to become a prominent IT technology service for not only Australia, but world wide. With their ever-growing selection of services, products and solutions, clients both old and new will have much to look forward to.
Information for Supportsoft Technologies
———————————————————————————————
Supportsoft, established in 2010, has been ranked as one of Australia's top performing and privately owned information technology services organisations. Providing IT support to both government and corporate businesses in an array of industries focusing on implementing multiple innovative technologies. Services are inclusive of; designing, developing, managing and supporting IT platforms that aid maximum profitability within the company's IT investments.
Their objective is to distribute high quality, timely and responsive services, no matter how big the job.. Supportsoft supports its clients whilst creating financially liable results from their investment.
————————————————————————————————————
For Media Details Please Contact
Vipin Labroo
Communications Consultant
Top Inspiration PR
vlabroo.topinspirationpr@outlook.com
or