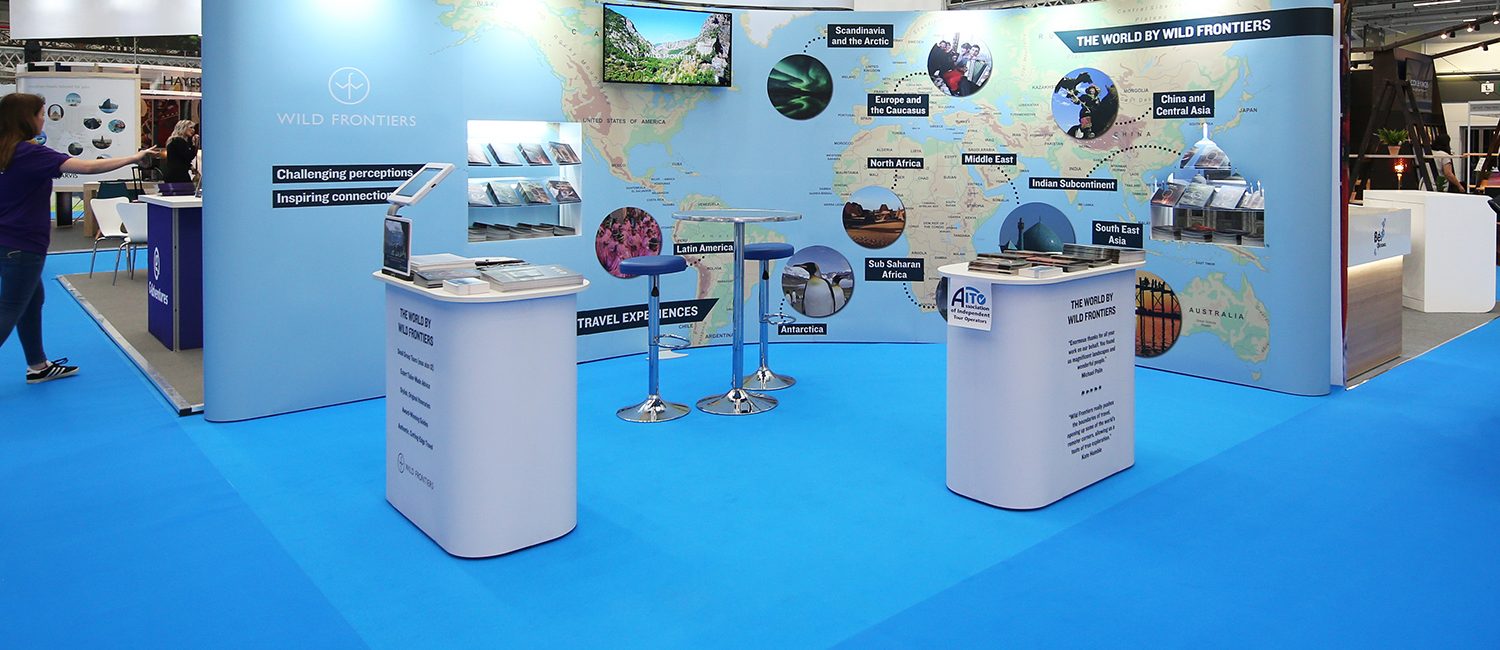 The dos and don'ts of exhibiting
It's time to get back on the old horse. For many businesses slowly squeezing their way out of the COVID-19 tunnel, the time has come to start planning their next trade show. Events are set to return; people are itching to get back out in the world and business opportunities are starting to trickle in. While this is good news for all involved, it doesn't discount the precarious financial situation many find themselves in. Business owners will have to exercise the utmost caution so as to invest as wisely as possible and avoid careless spending. With that in mind, here is a brief overview of the dos and don'ts of exhibiting in order to gain maximum profit from your trade show venture.
A plan, you say?
 One of the key factors of a successful exhibit lies in a meticulous, precise plan. Try to do everything at a trade show with no plan and you will risk failing on all accounts. Do you have a new product to promote? Are you trying to spread brand awareness? Want to gain hot leads? Or simply network and research what your competitors are doing? Identifying your main objective is the first key step in making a plan to ensure your exhibition stand is a success.
Following that, you can then design your stand accordingly that caters to that specific goal, so that your stand clearly advertises one or more product/service to consumers. Not only will this make your life easier in planning and focusing your efforts on a single target, but it will also enable attendees to immediately understand what it is you are promoting or selling. People appreciate this transparency; it is always preferable when a business presents something of substance, something tangible rather than offering empty, vague promises that could mean everything and (more likely) nothing. Clarity rules in human interactions, and this applies to B2C relations also.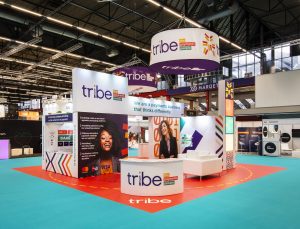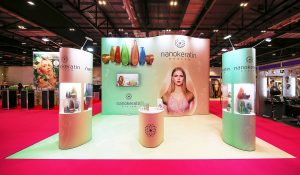 Creating and designing a stand
 An exhibition is arguably one of the best times to rethink and adapt your company's visual vocabulary. It's important to understand that people form subtle, complex impressions based on the images your business associates itself with. The text itself is also essential, and should ideally add to this overall branding ethos with a custom-vocabulary that captures the character of the business, but images are a key first port of call. They are the first thing consumers will see, and should make an immediate impression.
Large graphics on a taller stand will attract the attention of passers-by; rotating headers and creative use of lighting are also excellent ways to stand out from your competitors. Avoid having too much text on the stand itself, as this will simply muddle the overall impression. Any text you do include should be big enough to read from across the hall.
By and large, the most important thing to do is design a unique stand. Think of any qualities specific to your business and how to portray them through design. Ultimately, however, you don't need to tell the perfect story with stand design: you just need unique features that will set you apart from the rest. Use interactive screens and iPads to promote products/services — these will all draw customers towards your stand. Andrew Carney of Black Robin Exhibits remarks, 'While it's not an arms race for the flashiest display, it does put you ahead of your competitors to have eye-grabbing technology at your stand.' The more excitement you can bottle up and contain within your exhibition space, the more enthralled people will be with you and your business.
Choosing your location
One key factor that should not be overlooked by exhibiting companies is the area they choose to set up shop. A mere distance of 20m can be the difference between a stand receiving huge amounts of attention and a dejected exhibitor lamenting their unappreciated efforts. Locations by entrances and exits, near restaurants or toilets are likely to be highly congested and are therefore prime real estate for businesses exhibiting. In order to get these spots, your best bet is again to plan ahead, talk to organisers and book early to beat the competition. Leaving it to the last minute is a one-way ticket to post-exhibition disappointment.
Pre- and post-show marketing
There's no point in turning up to the dance if you haven't informed your dance partner and club of admirers that you will be attending. Pre-show marketing is essential to drawing out every ounce of successful business you can from your exhibition venture. Start by emailing customers and advertising on social media that you will be exhibiting. Arrange to meet up with repeat customers to maintain relationships and keep an engaged, interactive company presence. Use any hashtags adopted by show organisers to promote the exhibition and advertise in the show catalogue if possible.
After the dance, the work is not over. Exhibitors need to follow up potential leads post-show, especially if acquiring hot leads was a main objective behind attending the exhibition. Add your leads to your CRM system, social media platforms and any other means of connecting you use.
A tangible offer
 Getting your foot in the door when surrounded by competitors trying to do the same is not always easy. One relatively surefire way of garnering interest is offering something for nothing to consumers. Whether it's a free trial, a product or subscription, you're jumpstarting a customer's experience with your company to the point where they know you and are familiar with your brand. At that stage, the individual is far more likely to return to you in the future due to this past experience. Alan Jenkins of Quadrant2Design comments 'There is a reason free trials are becoming more and more common: they work. They enable you to start building customer relationships at a time when people are more reluctant than ever to engage with a new business entity.'
The first step is often the hardest to make — the consumer doesn't know your business, isn't familiar with your product, and views the prospect of making a purchase as a risky endeavor. Remove the risk altogether by temporarily offering a free product/service and you will have ingratiated yourself with a new, happy customer.
Companies looking to exhibit in the fall of this year will have to be prudent in the decisions they make. While new business opportunities should be seized with both hands, this is no time for frivolous spending, and businesses will have to lay out strict budget plans to ensure a tightly-controlled exhibition venture. Ross Pike of Koreti writes, "Clumsy financing is no longer an option. In order to survive these next years, businesses will have to stick to ruthless spending plans to retain as much as possible." But although caution is required, business owners should not sit back and avoid taking risks altogether: there is surely no shortage of competitors who will gladly capitalise upon your missed opportunity.