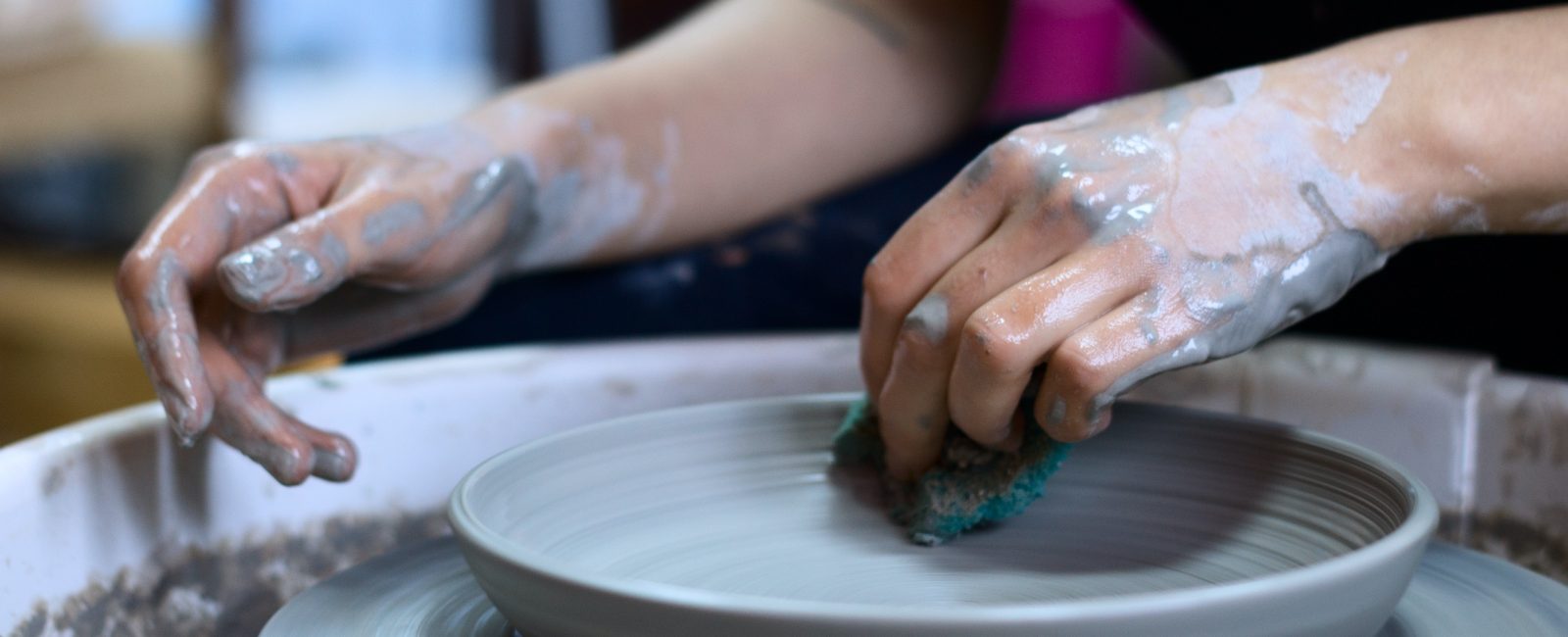 Felt+Fat, Philadelphia Tableware Manufacturer, Answers the Question: Why Buy Handmade?
When it comes to buying kitchen needs like tableware, consumers should think twice before looking to big box stores for a set of plates and bowls, especially when choosing to purchase paper and plastic options that require fewer dishes to worry about at the end of a meal. There are more benefits to buying handmade ceramics and pottery rather than the dinnerware sets massively produced and sold in the kitchen department and the paper and plastic wear found next to the paper towels at the grocery store.
Felt+Fat, a tableware manufacturer based in Philadelphia, produces a popular line of beautiful, hard-wearing handmade ceramic dishes. The founder of the company, Nate Mell, says that those who buy handmade pottery and ceramics for their daily use are reaping a personal reward by having a better valued and quality product. Purchasing handmade tableware also supports artistic uniqueness, job creation, and green practices by embracing a smaller ecological footprint and less waste production. Check out these benefits in further detail below.
Embrace Unique
Mass-produced tableware lacks a sense of uniqueness that handmade products completely embrace. The identity of a handmade product makes them that much more special to the point where that product is one-of-a-kind. Handmade tableware also has a story behind how it is made and who makes it. Felt+Fat started as a small project that Philadelphia artist Nate Mell took on to supply restaurants with appealing handmade ceramic dishes. It now is a company that offers its products to both restaurants and at-home chefs.
Support Small Businesses
Purchasing handmade products supports small businesses and the local economy where a small business is based. Investing in a small business as a consumer helps to keep a positive job market. Felt and Fat employs several people, and each purchase allows those individuals to have a career. Buying from small businesses is also a feel-good purchase that does not come with buyer's remorse as it is both ethical and sustainable.
Go Green
To do something good for the environment, buy handmade products. Things made by hand do not involve carbon dioxide emission levels that mass production assembly lines put off into the atmosphere, thus making handmade products environmentally sustainable. Felt+Fat products are made by hand in its Philadelphia studio. The same idea of decreasing carbon dioxide emissions goes for purchasing handmade products locally or in the United States. Doing so takes out the need to ship goods overseas.
Get A Great Value
Handmade goods come at a great value as these types of products are durable and built to last. Felt+Fat's tableware is created with long life in mind as the company uses its proprietary blends of porcelain and glazes to make its pieces possible to "be used for generations." The authenticity of a handmade work adds to its value, as well.
Keep Arts and Traditional Skilled Work Alive
Buying handmade supports the traditional skilled work of creating things by hand and contributes to keeping the arts alive. The more people who support artists, the greater their careers will last.
"I am fortunate to work as an artist in a craft that I am passionate about, and to see my products in homes and restaurants makes me have an overwhelming feeling of gratitude for those who support my business," said Nate Mell of Felt+Fat.
About Felt+Fat
Felt+Fat is the go-to tableware manufacturer for restaurants in the United States and beyond. What started as a small project by artist Nate Mell grew into a reputable company, best known for their handmade ceramic dishes. In addition to creating durable and elegant tableware, Felt+Fat produces home goods like vases and planters.