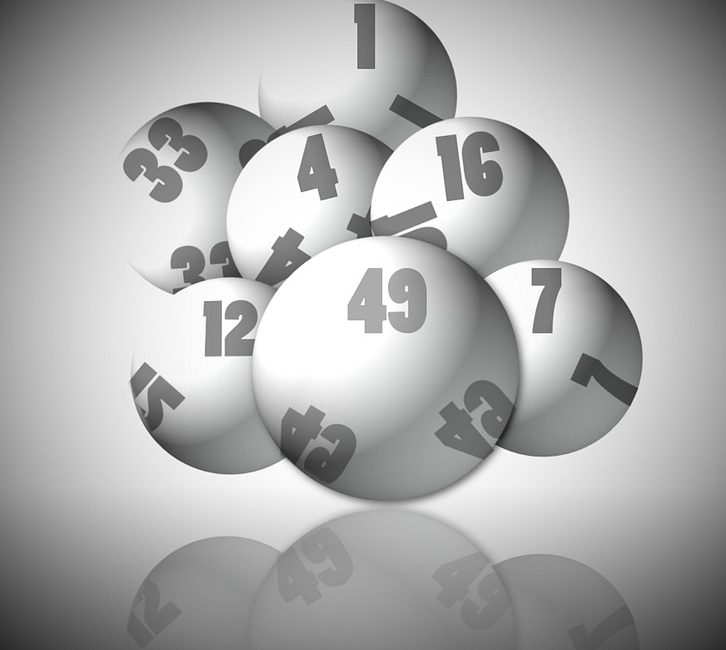 Can the lottery's new game really leave you "set for life"?
Buy a house, travel the world, give to charity—most of us already know the first thing we'd do if we won millions of pounds on the lottery. All players dream of going from rags to riches, but for those who prefer the idea of a more gradual approach to an instant windfall, the National Lottery has a solution.
Enter Set For Life, the brand new annuity game introduced by Camelot—the operator of the National Lottery—in March 2019. Unlike conventional lotteries, which dispense winnings in bulk, Set For Life employs a 'little and often' approach, where winners receive a portion of their prize every month. But are you better off playing Set For Life than the other major lotteries?
What is Set For Life?
Players have to choose five numbers between 1-47 as well as one "Life Ball" number from 1-10, or can choose the Lucky Dip option and have all their digits picked randomly. The draw takes place every Monday and Thursday, and it's possible to buy tickets up to four weeks in advance, which cost just £1.50 per line—cheaper than both the Lotto and EuroMillions.
All six numbers must match in order to win the £3.6 million jackpot, which is paid out in monthly tax-free instalments of £10,000 every month for a whopping 30 years. However, the most that will be paid out altogether in a single draw is £16 million, no matter how many people are entitled to the jackpot on the night. This means that, if there are more than five winners on the night, the £16 million will be divided equally, so each person will take away less than the £3.6 million they'd otherwise receive. In this instance, they can decide whether they'd prefer to receive their cash on a monthly basis, or all at once. A lump sum will also be paid to the estate of any winners that have died before receiving the full cash amount, and any living outside the UK.
The same rules apply to those who win the second prize by matching all five main numbers, but not the Life Ball. These players claim £10,000 every month for one year and, in this case, the prize value of each draw is capped at £2 million and split evenly between all the winners if necessary.
How does it compare to other jackpots?
As the Set For Life jackpot is a set annuity amount, there are several differences between this and other top lottery prizes.
Firstly, there are no increases or rollovers over time, meaning that the maximum you'll ever receive will be fixed at £10,000 for 30 years. However, the most significant factor to consider is how exactly this set-up impacts a winner's ability to manage their money. Set For Life appeals to those who like the idea of receiving a small fortune regularly, rather than becoming an instant millionaire. Back in November 2017, when Camelot was still considering introducing this new game, chief executive Nigel Railton said that the company would aim it at a younger generation who "are finding it difficult to get on the housing ladder". One recent winner was 24-year-old graduate Dean Weymes, who won the Set For Life jackpot on his first attempt.
There are clear benefits to monthly prize payments. Those that receive large lump sums will need to seek the help of a financial advisor, and make decisions regarding how best to invest their winnings. This means accounting for all the various fees and risks, like investment management and administration charges, as well as market and liquidity risk. They also need to consider how easy it will be accessing the money when they need it. However, when a £3.6 million jackpot is divided into long term monthly payments, this cash is much easier to manage and it's less likely that hefty sums will be blown on spontaneous extravagances either.
On the flip side, it's also worth considering the effects of inflation. As the £10,000 payments are fixed and, therefore won't be altered by changes in the economy, it's possible that the value of your winnings will decrease over time.
Are the odds of winning Set For Life better than other lotteries?
The odds of winning the £10,000 monthly jackpot over 30 years are 1 in 15.3 million. These are much better chances compared to the Lotto (1 in 45.1 million) and EuroMillions (1 in 139.8 million), though it's important to remember that those games also have much higher record jackpots, at £66 million and €167 million respectively. Furthermore, the probability of winning any Set For Life prize—which starts at £5 for matching two main numbers—is 1 in 12, compared to Lotto at 1 in 9 and EuroMillions at 1 in 13.
You could try and increase your likelihood of a big win by considering games with the best chances—like Irish Lotto, with odds of 1 in 10.7 million and an £18.9 million record jackpot. Alternatively, you could choose the luckiest lottery numbers or join a lottery syndicate. These are groups of players who purchase lottery tickets together to split the winnings and can be organised in person or online. Many people prefer the latter option as companies like Lotto Social can place their members in existing syndicates, and then buy tickets and distribute winnings on their behalf.
However, don't get caught up with the numbers—think instead about how much cash you would realistically be able to get your hands on, and whether receiving it on a month-by-month basis would be best suited to your money management style.