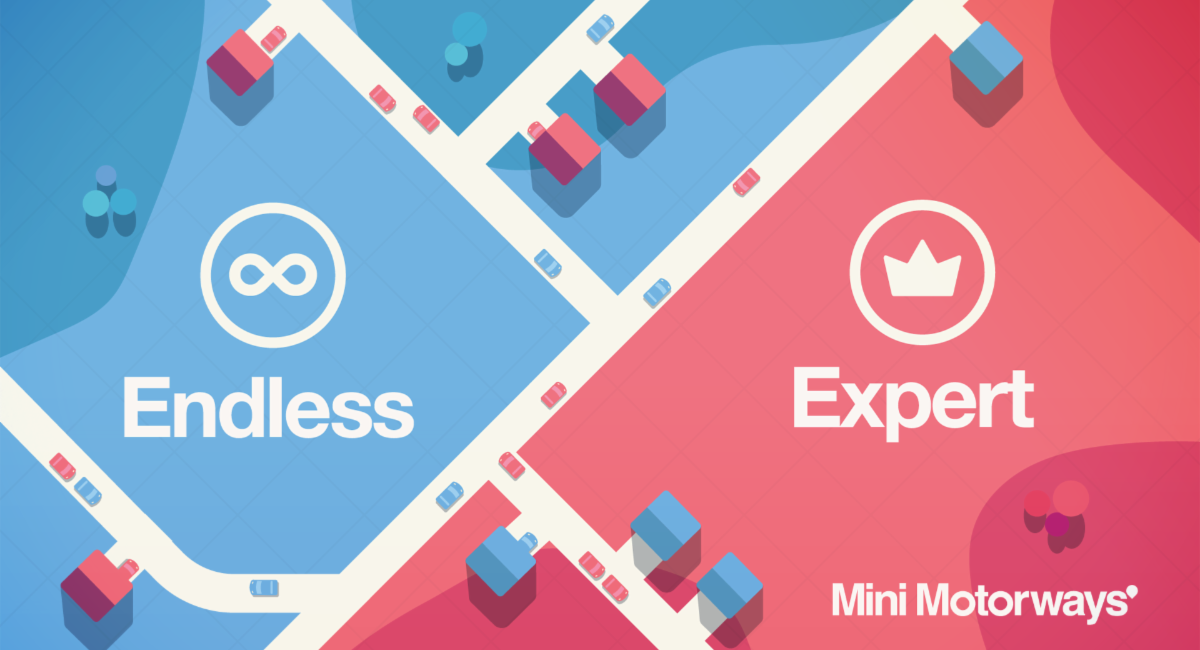 Mini Motorways Takes Both the Scenic Route and Strategic Shortcut with The Endless & Expert Update Today
Mini Motorways, the award-winning minimalist strategy traffic management sim with more than four and a half million players from developer Dinosaur Polo Club, introduces its most anticipated major free content update today with The Endless & Expert Update.
Take two different highly-requested game modes for a spin, finding new ways to play between the laid-back Endless Mode or the high-stakes Expert Mode.
Take a ride on the leisurely side with Endless Mode. Forge ahead even after a "Game Over", or simply start fresh to get creative from the jump. Worry not about the score, but instead pursue efficiency milestones to continue the city's expansion ad infinitum.
Toss in some realistic obstacles and extra responsibility with Expert Mode. Road tiles may only be edited for a few short seconds before the cement dries, becoming permanent.
With a new upgrade system allowing full access from the jump, early week-to-week strategy is more important than ever. The same upgrade cannot be selected two weeks in a row and are only offered for the first eight weeks, so make the best out of any situation that may arise in the life of a city planner.
This significant update also features quality of life improvements requested by the community.
Multi-functional, manual zoom features allow Endless Mode players to admire each alleyway and culdesac while Expert Mode players can perfectly plan every roundabout and motorway exit.
Make well-informed upgrade choices at the end of each in-game week with the ability to view city layouts while still in the selection menu.