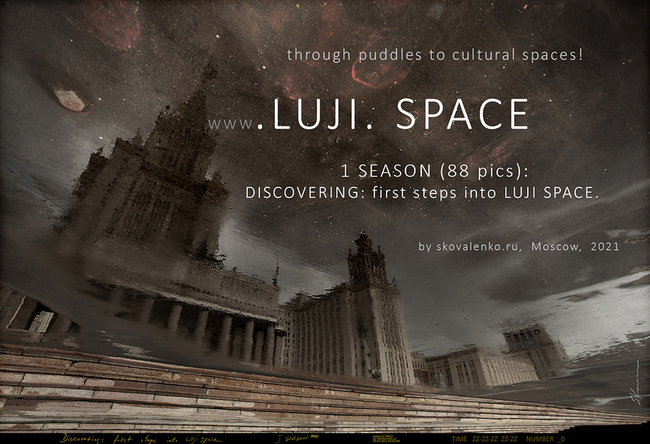 The magic of life viewed through puddles in new photography project
A fascinating photography project exploring life viewed through the prism of puddles has been completed after a whole year in production.
The collection, titled Luji Space (Russian for 'puddles, spills') captures cultural spaces via puddles, revealing how these pools of water can contain their own worlds.
The seasonal photoshoot features a variety of buildings, with each image captured by Moscow creative Serge A. Kovalenko without editing or filters.
The first chapter of the collection takes viewers on their "first steps into Luji Space", examining how our culture is constantly reflected in puddles – be it buildings, people or time.
The project treats puddles as "magic mirrors made of water", tricking the mind so that everything is reversed and creating new fantasy spaces in the process.
Luji Space also considers how puddles are unique and ordinary at the same time; how we see them as magic in our childhood yet fail to notice them as much when we grow older.
Each puddle picture has a meditative quality with depth of sharpness – divided between two dimensions of land and sky.
All images within the collection are numbered and timestamped – representing the first 'season' as part of a project helping people discover their own reality in puddles.
You can view the images and learn more about Luji Space via the links below.
Website: www.LUJI.SPACE
Social media:
Contact:
Serge A. Kovalenko
sskovalenko@gmail.com
www.SKOVALENKO.ru