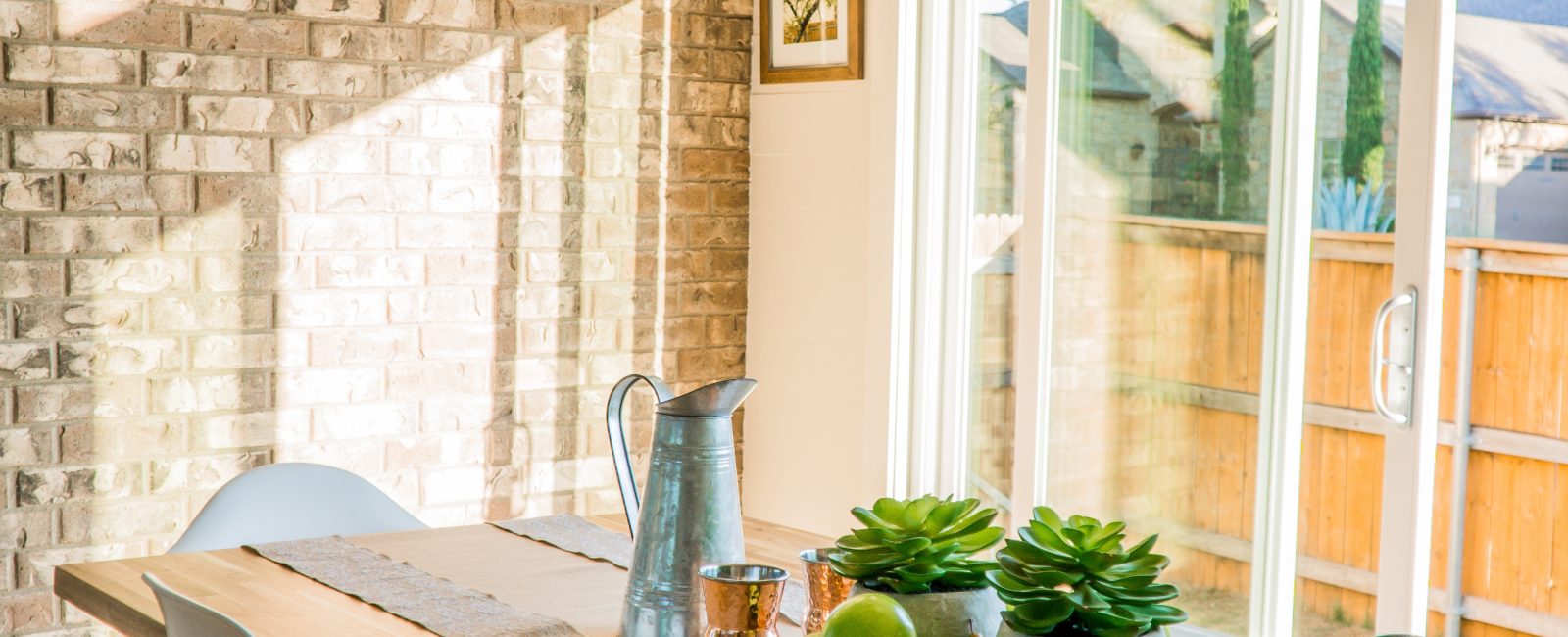 Drum Shades & Focal Points: The Hottest Lighting Trends in 2022
It's the most commonly overlooked aspect of a homeowner's interior design, yet when utilised correctly, lighting can transform a space from drab to fab with the flip of a switch. Lighting is an integral part of your property, and although the fixtures within your home may suffice, there is no denying the beauty of a modern chandelier or an imposing, art deco-esque floor lamp that arches across your living room.
From flashy, in-your-face fixtures to soft and subtle yet transformative lighting, your lighting should be integral to any refurbishments to your interior décor in 2022.
Zone your home
Ever heard of zoning your home? Zoning is the latest trend where spotlights or downlights are used to draw the human eye to a particular spot within your interior space. It's particularly useful in open-plan spaces such as a combined living room and kitchen where directional lighting can be used to enhance the overall mood and atmosphere. By day, your open-plan space will appear vast and airy but by night, with the help of zoning, your lighting can be used to break up your space into more intimate, cosy spots within the room.
Implement low energy lighting
In more modern builds and renovations, low energy lighting is already being used as a standard. However, if you live in an older, more traditional home, you may be yet to jump on the low energy bandwagon.
Low energy lighting can transform your interior spaces in more ways than one. LED bulbs, for example, are by far the most long-lasting and efficient type of light bulb on the market today. With a variety of different shapes, colours and sizes available you no longer have to compromise on aesthetics when choosing between regular and low energy lighting. Low energy lighting can also save you the hassle of costly utility bills.
Opt for bold, accent lighting
This year, bold accent lighting is another trend you should expect to see in both modern builds and renovation projects alike. Generally defined as lighting that highlights a particular feature within your living space, accent lighting is set to become hugely popular in 2022.
To add ambience to your interior spaces, you can use accent lighting as a backlight for your bookshelves. Accent lighting can also be used to add a somewhat moody drama-esque vibe to staircases and kitchen worktops. Lastly, you can use accent lighting to illuminate your ceilings – almost like a reverse of the zoning trend we discussed earlier.
Create a focal point
Similar to zoning, the creation of focal points is another trend we'll be seeing this year. Your focal point can be anything, from an artwork to a piece of furniture. However, lighting in particular gives homeowners the opportunity to create a practical yet stylish focal point that still fits seamlessly into their living space.
Chandeliers, for example, can make a beautiful focal point. The aesthetics of a chandelier may be grounded in traditional architecture, but within an inherently modern space work to combine the grandeur of a bygone era with contemporary style. Chandeliers can elevate your living space with classic aesthetics and create a bespoke focal point that is both elegant and functional.
When creating focal points within your home, it's also important to remember that not all your fixtures have to be the same size. Smaller spaces, for example, might call for fewer domineering shapes and styles, such as a bold drum lampshade or elegant pendant light.
Install a decorative glass fitting
Decorative glass remains a popular trend in interior design and can create softer, more subtle lighting that builds ambience and creates a more atmospheric mood. Decorative glass is suitable in both modern and traditional homes alike and can look particularly stylish within a bathroom setting where soft, romantic light can create an ideal spot for a relaxing bath or shower without the need for candles. Bubbles remain optional.
Build your lighting into your home
If you're designing a new space or considering serious renovations within your current property, you might like to consider actually building your lights into your home. While this can't really be considered without serious renovations in mind, integrating bold architectural lighting into the very fabric of your home is a sure-fire way to transform your interior spaces with modern, contemporary aesthetics. Integrated lighting looks particular futuristic within kitchen spaces. For example, you might like to install hidden sensor lighting under your kitchen cabinets, above the worktop.
A similar trend that has also seen a rise in popularity is recessed lighting, which often entails a LED strip that is built into your walls and ceiling. This trend is also popular within kitchens, with many homeowners using strips of LED light to effectively separate their open-plan kitchen-cum-dining spaces.
Introduce colour and different materials
Colour never goes out of fashion. Even if your home is minimalist and decked out in white and grey from ceiling to floor, the introduction of a brightly coloured, bold lampshade or a metallic light fixture can elevate and excite your interior spaces. Don't be afraid to get creative and introduce different textures and materials to your home.
Conclusion
From the furniture you choose to your colour scheme, there is so much to consider when renovating any property. Your choice of fixture is of the utmost importance if you hope to create a welcoming atmosphere within your interior spaces. Choosing the right lights for you and your home can seem overwhelming, but it definitely doesn't have to be a chore. If anything, changing your lighting is an opportunity to bring ambience into your home, and essentially transform your house into a beautiful home.
Lighting is integral to any home renovation project this year. Although the fixtures within your property may be fit for purpose, upgrading or even renovating your existing internal lights can transform your interior spaces with the flip of a switch. From flashy chandeliers and beautiful art deco pieces to fixtures that are a little more subtle and soft, your lighting can be tailored to the needs of you and your home as well as your own personal taste.