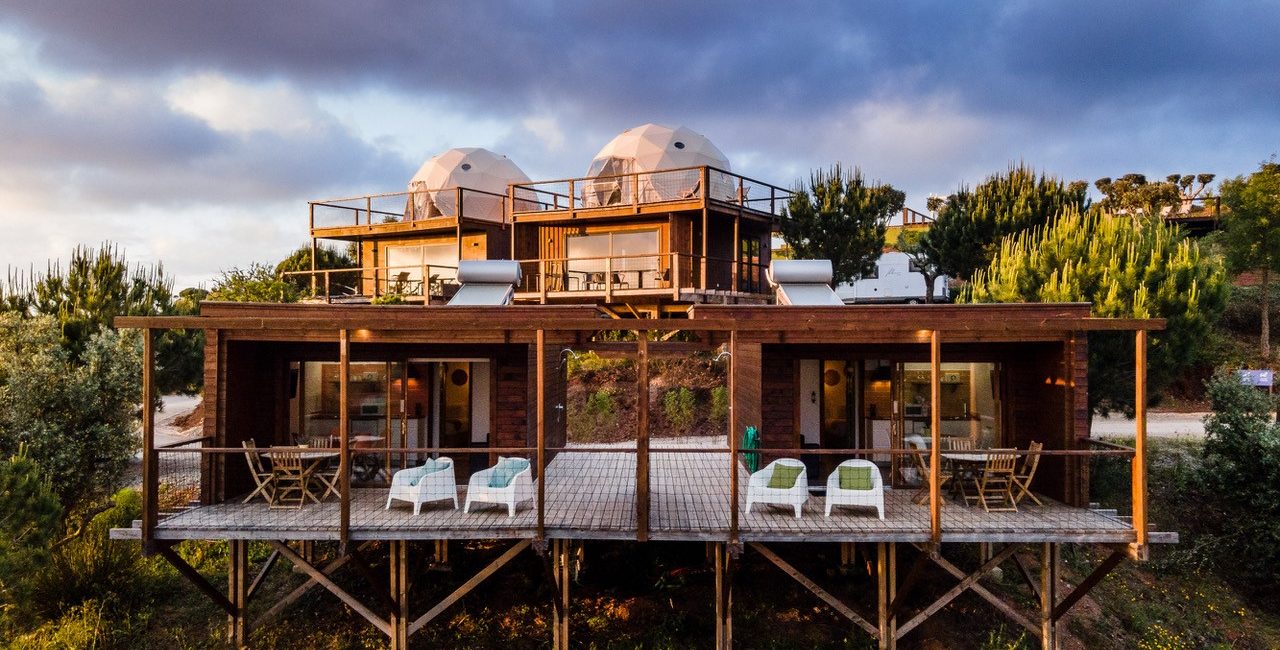 Digital efficiencies attract alternate venues to Hotel PMS
Non-traditional hospitality providers and venue managers are turning towards hotel property management systems (PMS) to drive efficiencies and digitalise operations to cope with industry changes.
SIHOT hotel management system has been empowering new sectors to emerge from the pandemic stronger, with corporate training centres (including Lufthansa and Coreum), sporting associations (such as Sportverband für das Saarland), churches (Erzdiözese München und Freising), sporting events (like the Castanea Resort Championship on Germany's Pro Golf tour), glamping sites, and youth hostels using the technology to enhance operational efficiencies and customer experience.
"As venues adapt to consumers' increasing demand for digital experiences and the need to provide unique hospitality offerings, having flexibility in its management system is key,"says Carsten Wernet, CEO of SIHOT. "Whether it's a sprawling site such as Reserva Alecrim Eco Suites, the diversity of a youth hostel with DJH, or a training venue like Collegium Glashütten, our technology is able to adapt to business needs and deliver results."
For Commerzbank's training centre – the Collegium Glashütten Zentrum für Kommunikation – the ability to customise SIHOT's solutions was key. With a focus on cost saving and streamlining work processes, the venue selected SIHOT to replace its previous PMS provider of over 20 years, implementing the software to assist in its post-pandemic recovery.
"The event management module integrated in the PMS is a unique selling point of SIHOT. We haven't come close to finding a comparable system within a Cloud solution,"said Andreas Nordmann, Managing Director of Collegium Glashütten.
Portugal's Reserva Alecrim Eco Suites Resort offers multiple accommodation options from safari glamping tents to star-gazing dome houses, spread across 24 hectares. SIHOT's solutions solved the organisation's desire to automate previously time-consuming tasks and enabled their team's communication to improve from all corners of their expansive property. Reserva Alecrim moved from a traditional campground management software to a more comprehensive property management system.
"With SIHOT, we have more information, which makes us better. SIHOT has helped us grow, and is enabling us to plan an exciting future," said Lurio Alves, Hotel Manager at Reserva Alecrim.
Die Jugendherbergen (DJH) – the Youth Hostel Association of Rhineland, Palatinate and Saarland – caters for families, independent travellers, couples and groups. The diverse booking profile of youth hostel guests present a unique challenge – one that SIHOT was able to assist with. The association's desires to have a robust online booking system, central guest database for more structured processes, and meaningful yet simple access to data were key in selecting SIHOT's solutions.
"We have designed our booking process with SIHOT in such a way that guests can book even complex group trips online immediately," said Carsten Groeger, Marketing of DJH. The group wanted something "as simple as possible for the user – not only online bookings, but also for internal processes." SIHOT.CRM enabled DJH to create robust data processes across its 42 properties.
To find out more about the flexible solutions SIHOT offers, visit www.sihot.com