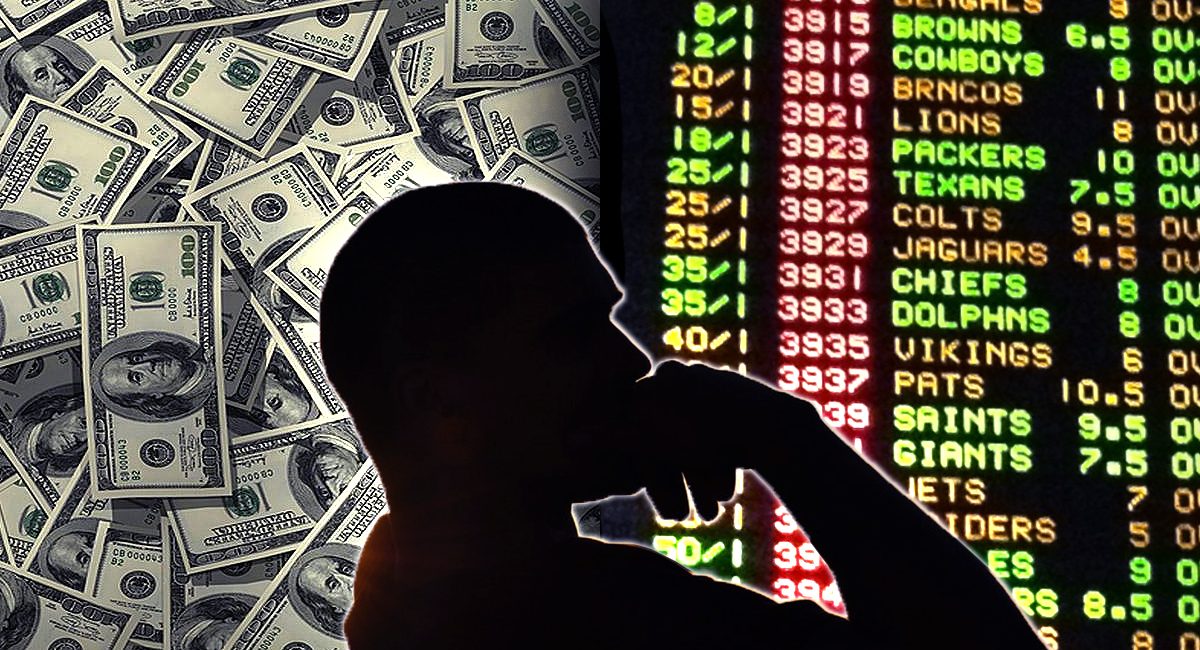 Is Sports Betting An Easy Way To Make Money?
The global gambling market is increasing over the years, and experts predict that this trend will continue to grow. In the past year alone, people invested more than $64.13 billion on a global scale, and in 2021 it is expected to grow to $72 billion which is an annual growth rate of 12.3%.
But why are people drawn to sports betting and do these numbers suggest that they are winning more money?
Well, on average a person must hit a house edge of $52.4% just to break even, and some of the most successful bettors in the world on average get less than 60% of their bets.
This suggests that more people are losing money when it comes to betting than people who've actually managed to make a profit. With that said, it is safe to say that the majority of people who place bets don't do a lot of research or have any knowledge about sports.
That's why we decided to highlight some of the things that are important when it comes to increasing your chances of winning money on sports betting.
Focus on Skill Over Luck
Even though the outcome of most sporting events relies on luck, you can still apply some basic rules and knowledge about the sport that will help you determine which match should you place money on.
If you are serious about making money on sports betting, you cannot yolo your investment into a match between teams that you've never heard of, or place a huge chunk of your budget on a horse that is in its first professional race.
Knowledge
The best way to minimize the risk in sports betting is to stay knowledgeable about the things you bet on. It is better if you choose a certain sport like horse racing or basketball and only focus on researching that subject.
There is no knowledge without research. Since we live in a digital era, it is very easy to find all the latest information about a sporting event and stay informed at all times. For example, NBA teams don't show their lineup for the upcoming match until few hours before the event.
So, if the Golden State Warriors announce that Steph Curry won't be playing in the match, the odds will change drastically since he is a valuable player for his team.
Go for Quality over Quantity
Going for life-changing bets can be tempting, but the chances of hitting a jackpot in a casino or choosing three winning horses in a row are slim.
This usually ends up in money that is wasted. Instead, you should divide your budget into smaller investments that are on matches that you are sure about.
Most people make the same mistake of placing a bet on every single match or race, which is a huge mistake. You should always go for those ones that you are sure about.
Self-Discipline
Sportsbooks are very profitable just because most people don't have self-discipline when it comes to sports betting. They have trouble balancing their emotions and make wrong decisions based on previous results.
Chasing losses is one of the few traps that you can fall into that can drag you to the bottom. That's why try to create a strategy and a goal right from the beginning, and stick to it no matter what happens.
Shop For Odds
When it comes to sports betting, every dollar counts. Nowadays, many different sportsbooks are offering different odds for upcoming matches. Even though the difference might look small, it will make a great difference in the long run.
That's why it is very important to look for the best prices across different betting websites. You should also consider their withdrawal options and fees, bonuses, and user-friendliness. Check TwinSpires online betting app for horse racing odds.
Final Words
Sports betting is a nice way to earn some extra cash and it can turn out to be a full-time job if done right.
However, you need to have the self-discipline to stick to your goal and invest only what you can afford to lose. Wage responsibly!