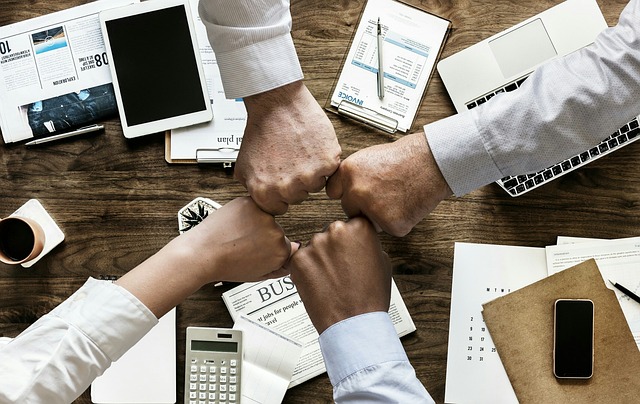 Firms not doing enough to support whistleblowing has led Protect, the UK's whistleblowing charity, to launch an online assessment tool for small and medium-sized organisations (SMEs)
Protect, the UK's leading whistleblowing charity, today launches its Whistleblowing Scanner, an online assessment tool for smaller organisations to test their whistleblowing culture, as research shows firms are not doing enough in this area.
Protect's own research with YouGov in 2021 found that only a third of workers know how to raise whistleblowing concerns.  New research this week (1) found that 17% of firms do not even have a whistleblowing policy, while 74% of HR professionals could not be certain that whistleblowers in their organisation were confident raising a concern.  Worse, one in five (20 per cent) of organisations have whistleblowing processes that their employees would find to be "highly untrustworthy".
Protect's Business Development Director, Jon Cunningham, said:
"We know that smaller businesses are facing financial pressures and a difficult recruitment climate.  But risks are likely to increase as firms are under stress.  A robust whistleblowing culture is vital for the early identification of risks, preventing wrongdoing and ensuring staff feel safe in the workplace.

"We've developed a new tool to help SMEs test their whistleblowing arrangements.  Are their processes robust?  Are staff confident in speaking up when they witness wrongdoing?  And are concerns listened to and addressed?
 "Having a policy is only the beginning – and this new research shows some firms still haven't taken this first step.  All organisations need to ensure that their whistleblowing arrangements are effective.  Investing in whistleblowing will bring returns – workers identifying concerns can help protect firms' finances and reputations, while a safe working culture will help recruit and retain staff".
About the Whistleblowing Scanner
This one-of-a-kind tool, developed specifically for small and medium-sized organisations (SMEs), aims to make testing whistleblowing arrangements more accessible and affordable.
The tool helps organisations check whether their whistleblowing arrangements are fit for purpose. It also provides a check that arrangements also align with the EU Whistleblowing Directive requirements, for the companies concerned.
In 2018 Protect launched its Whistleblowing Benchmark, a self-assessment tool aimed at medium and large sized organisations, to test their whistleblowing arrangements. So far, the Benchmark has been completed by almost 150 organisations from various sectors.
Recognising that not every organisation employing between 50 and 250 staff has the time and the resources to complete a full Benchmark assessment, Protect has developed an instant tool comprising of 51 questions aimed at smaller organisations or those just starting to build a robust whistleblowing culture. Completing the Whistleblowing Scanner questionnaire should take less than one hour, if companies have all relevant documents ready to look at. Their report, including a score along with some initial recommendations, is delivered instantly upon completion.
Jon Cunningham continued:
"Completing our Whistleblowing Scanner is a great first step in understanding where your organisation is in terms of your whistleblowing framework,  and what improvements could be made to better protect those who might witness wrongdoing and want to speak up."
The Whistleblowing Scanner can be completed entirely online, with an organisations' report and initial recommendations available immediately. It can be purchased for a launch price of £149 excluding VAT, until 28th February 2023, after which it is available for £199 ex VAT.
Organisations can find out more information about the Whistleblowing Scanner here.