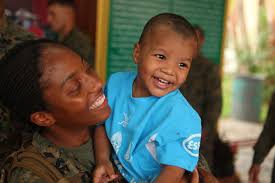 James Hopkins Coaching Donates to Daughter of Ruth Charity
James Hopkins Coaching has made the decision to donate to the Daughter of Ruth Foundation, a charitable organisation based in Thailand. Daughter of Ruth works in the north of Thailand to assist female children who are living without parents, either because they have passed away or because they have been sent to prison.
There are an estimated 1.2 million orphaned children in Thailand, left without role models and dealing with financial and social struggles. The charity supports local girls between the ages of four and 17 years, many of whom would otherwise struggle to survive living in extreme poverty.
Mutual Support Systems
The Daughter of Ruth Foundation brings together orphaned girls in a single community, where they can look after each other and provide mutual support systems. The community is comprised of two small plots of adjoining land.
The first plot contains structures for housing, a cafeteria, a multipurpose communal building and other useful constructions. The second plot and a small area of the first plot are designed to help the children become self-reliant and live sustainably. Here the children can grow rice and vegetables and rear farm animals including chickens, pigs and fish.
Funding for Education
The living accommodations for the Daughter of Ruth charity aim to be as sustainable as possible, facilitating survival for the children living there. Outside of this, the charity aims to help the girls access education, for which funding is required.
James Hopkins Coaching has donated a total of £700, comprised of £500 in cash and a £200 branded laptop to help the girls study. This donation combines with others from individuals and communities to ensure each girl has access to the right amount of quality education, enabling them to secure employment once they turn 17 years of age.
Funding for Necessities
Part of the funding that comes to the charity through donations can be used to provide necessities for the children living on the land, such as clothing, bedding, shoes, and any fresh foods not provided by the land.
Part of the donation from James Hopkins Coaching went towards the purchase of items such as these. They were delivered to the orphanage and shared out among the girls after morning prayers.
While the children will of course miss their families, the charity creates a community where each orphan has a support network and people who love and care for them, including their peers and their orphanage mother. Without this support, most of these children would be living in extreme poverty with many on the streets.
You can learn more about the invaluable work of Daughter of Ruth Foundation by visiting the charity's Facebook Page.