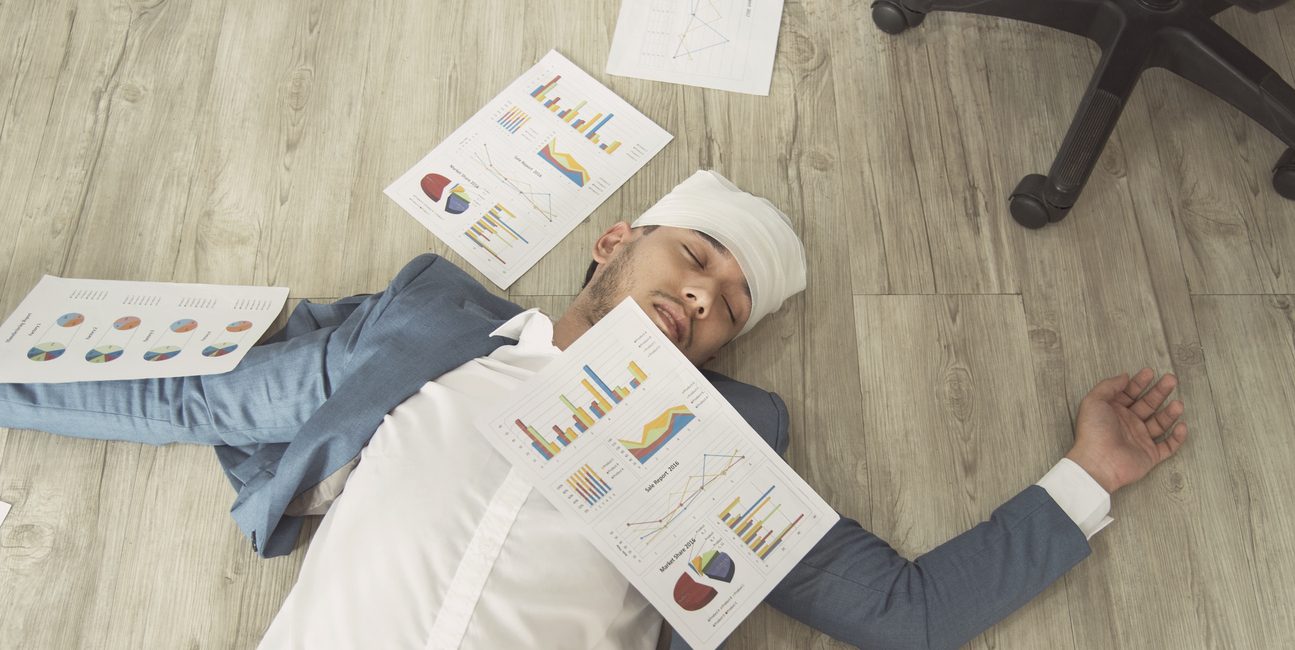 Office Medical Emergency Plan: The Basics
Typically, nobody expects an emergency – particularly at their place of work. However, accidents do happen, and it's better to be safe than sorry. Emergencies can strike at any time and anywhere, affecting both you, your employees and business directly. You could be forced to evacuate, or a team member suffers a serious incident, leading to the necessity of an emergency medical plan. Medtree, leading suppliers for first aid kits and other essential medical apparatus, are sharing their guide to creating an action plan for any medical emergency.
In the past year, more than 609,000 non-fatal injuries were reported by workers within the UK. Thankfully, fatal injuries are rare and, generally, occur in highly-dangerous industries, such as construction. The survey also states that the most common causes of those incidents are handling, lifting or carrying and slips. With that in mind, you should put provisions in place for accidents relating to these issues to protect not only your staff, but business reputation.
Risk Assessment
First things first, you need to conduct a risk assessment. If you don't, you are breaking the law. The number of small companies that believe they can avoid an assessment is astonishing, and you must undertake the assessment as soon as possible. Again, not only will it benefit your staff, but your business in the long-term.
The Health and Safety at Work Act 1974 clearly outlines provisions for the safety of your team, and what should be included in your risk assessment. In simple terms, you are checking that all conditions and equipment run as they should, and keep your team members safe. If you are unsure of what to include, you can find risk assessment templates online. However, they must include:
The action to resolve any incidents
First aiders at the venue
Identify and unsafe equipment or conditions
Reassess to establish whether the unsafe conditions were resolved
Emergency Reporting
As you might expect, emergency reporting is essential if an incident occurs. However, often staff are not trained in the correct method to do so, and may not even know they have to report an incident. Therefore, you should contact all team members with the provisions in place should an accident occur, highlighting the form they will need to fill out. The report should be completed as soon as possible, to safeguard your business and employees. An accident is anything that has led to an injury or an unsafe activity.
Potential Hazards
As we mentioned above, there are potential hazards in every walk of life. The only way to avoid incident is to not leave your home. However, as that is not suitable, you can identify the most common hazards for workers and aim to reduce the risk.
Handling/Carrying
In 2017, this cause of injuries accounted for 122,000 reported non-fatal injuries, and there are simple and straightforward procedures you can put in place. One is to provide proper training on lifting boxes etc., and to ensure no one carries more than they possibly can. Likewise, make sure there aren't any obstacles in the path, and doorways are not obstructed.
Slips/Falls
Again, this cause of accident can be easily rectified, yet still accounts for 111,000 reports of accidents at work. With a couple of measures in place, you can readily minimise risk. For example, ensure spillages are properly cleaned, doors are kept closed to avoid injuries, provide suitable floor materials and signage.
First Aid Kits
You can't get away without having at least one first aid kit at your business. Depending on the size of your team, you should have several, with designated first aiders aware of their responsibilities in an emergency. Your first aid kit should include:
Gloves
Various types of dressing
Eye pads
Sharp and blunt scissors
Instant ice packs
Sports tape
Triangular bandages
Sterile gauze swabs
Crepe bandages
Wound wash solution
Deep freeze spray
Emergency foil blanket
Safety pins
Resuscitation face mask
Med Plan
Now you've got the basics sorted; you need a med plan in place. This should be easy for anyone to follow, including non-medical professionals and those that are not trained first aiders.
Evaluate injury/illness
Designate a point of contact (or contacts) for accident reporting
Ensure staff are properly trained as first aiders
Keep all first aid certificates and ensure they do not expire
If medical facilities are near your office, arrange for them to handle emergency cases
Keep written emergency medical procedure in a convenient place for all workers
Consult with a physician to provide advice on first aid kits/supplies
Medical Apps
We've got one thing to thank smartphones for, and that's the rise in medical apps. While they are certainly not as accurate as a healthcare professional, specific apps will help to identify the response to an incident.
Medical Dictionary
The Medical Dictionary app provides access to more than 180,000 medical terms, all from authoritative sources. The app states it will provide 'clear, in-depth definitions of medical terminology', which could help in the case of an emergency. The app includes entries on diseases, drugs, physiology and even treatments.
First Aid by British Red Cross
This is the official British Red Cross app, and provides great guidance for first aid. There is an accessible emergency section, with step-by-step instructions for providing first aid. It covers all manner of incidents, including first aid for asthma, allergies, burns, broken bones, choking and a diabetic emergency.
St John Ambulance First Aid
This first aid app is from the incredibly reliable St John Ambulance, and could be potentially life-saving. While it certainly doesn't replace the necessity of proper first aid training, it provides guidance on how to deal with certain emergencies. There are easy-to-follow illustrated guides, voiced instructions and the subjects cover both major and minor illnesses.
Instant Heart Rate
This is continuously rated as the world's best mobile heart rate measurement app. It detects a colour change in your finger, using an algorithm to calculate your heart rate. It is exceptionally accurate for a mobile app, and offers more feature to those that subscribe.
Ultimately, there are a number of provisions you can put in place to reduce the risk to your staff and any visitors to your business. If you do so, you are following your duty of care and establishing your company reputation.