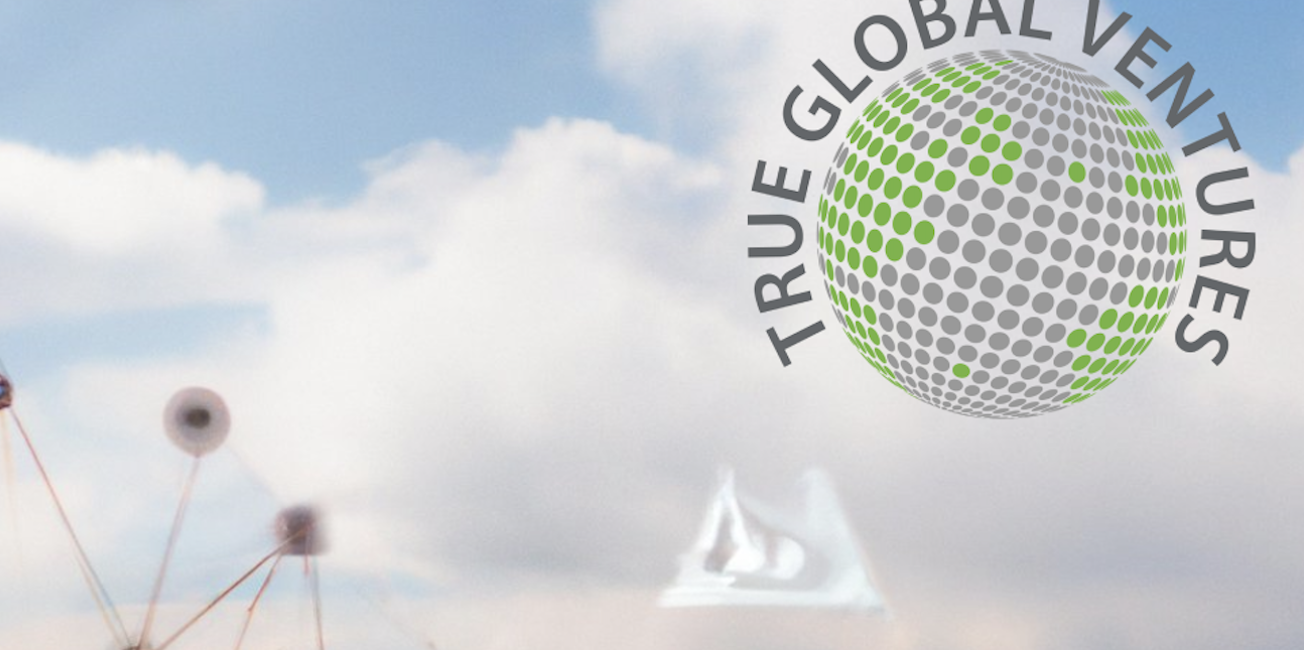 True Global Ventures 4 Plus Rebrands Its "Follow On Fund" to "Opportunity Fund" to Deepen the Focus on the Best Generative AI and Web3 Leaders

Generative AI is not just about text or chat tools like ChatGPT or Google's Bard, nor is it just about creating new images and videos. Web3 is also not just about play-to-earn (P2E) gaming, or Decentralised Finance (DeFi).
Singapore – True Global Ventures (TGV) announced the strengthening of commitment to Generative AI beyond just Web3 with our latest rebranded fund, the "TGV 4 Plus Opportunity Fund". This rebranding is to better position ourselves to leverage the best growth-stage Generative AI and Web3 investment opportunities during the current market conditions.
Generative AI goes deeper than just text based chats, with more fundamental use cases for productivity gains, additional revenue streams, and even creating unfair competitive advantages for many organisations if they know how to harness them correctly.
Industry transforming technologies like Generative AI are now being used in many more traditional industries like property management, legal firms, consulting advisory, customer service, construction, etc.
Based on TGV's research, unfortunately many organisations and investors have not prioritised leveraging these disruptive solutions, and so we believe there is still an opportunity for large value creation in these generative AI companies.
The latest fund was previously known as the "TGV 4 Plus Follow On Fund", which had its first close of US$146 million in June 2022. The General Partners committed over 40% of the current total fund size.
In addition to investing in Web3 leaders with a roadmap to employ Generative AI, the TGV 4 Plus Opportunity Fund will now also invest in growth-stage companies that specialise in Generative AI.
TGV has been investing in early-stage AI companies since 2011, making it an integral part of our investment thesis. While we only started investing in Web3 in 2016, many of the AI companies that we have previously invested in or tracked are now becoming mature and entering their growth-stage phase.
Several of our portfolio companies have already implemented Generative AI solutions into their businesses, particularly in the gaming and open Web3 Metaverses sectors. These solutions can quickly generate new landscapes, virtual items, avatars, non-playable characters, music, and more.
True Global Ventures has also implemented our own Generative AI strategy to use tools to help the fund and our portfolio companies be more efficient in sales, compliance, legal, marketing, communications, etc. The content and topics for our global online conferences also leverage Generative AI, where we usually have 400-500 participants join and weigh in with their diverse views. Now, Generative AI challenges these speakers to create even better content to share.
The TGV 4 Plus Opportunity Fund has invested in two global market leaders so far:
Ledger, the global leader in the digital asset self custody space, which secures more than 20 percent of the world's digital assets and 30 percent of the world's NFTs with zero hacks ever. There is also data that shows that Ledger is an anti-cyclical company. During Terra/LUNA, FTX and SVB incidents, its hardware revenue sales went up, showing a high correlation to Gold ETF index price increase.
Animoca Brands, global leader in Web3, which champions true digital asset ownership in the entertainment and open metaverse segments, having gained various accolades including being on the Financial Times (FT) ranking of High-Growth Companies Asia-Pacific 2023 and Fortune's Crypto 40 list.
"We are glad to rebrand the fund as we see new and good opportunities. Contrary to the popular wait-and-see approach, with a curated pipeline of investments, we select industry leaders with attractive valuations and the potential to generate good returns. Through our global network of partners, we then help them turn real winners in a rapidly growing market," says Konrad Wawruch, Managing Partner of the TGV 4 Plus Opportunity Fund.
Managing Partner of the TGV 4 Plus Opportunity Fund, Fredrik Adolfsson adds, "We believe that the growth equity market offers significant opportunities for investors, such as family offices, to gain exposure to transformative technologies. Technologies such as Generative AI and Blockchain could make their existing portfolio companies much more efficient and effective, giving them an edge and a competitive advantage."
###
About True Global Ventures
TGV4 Plus Opportunity Fund ("Opportunity Fund") completed its first closing in June 2022 for US$146m. The Opportunity Fund General Partners (GPs) who lead the fund and its Investment Committee, invest more than US$62m of their money into the fund. This represents a total GP commitment of over 40% of the total fund size, one of the highest in the Venture Capital industry.
The Opportunity Fund focuses on investing its capital into selected TGV 4 Plus base fund companies. Some of the existing portfolio companies include Ledger, The Sandbox, Animoca Brands, Chromaway, GCEX, etc. 
The utilisation of Artificial Intelligence, including Generative AI, and web3 technologies like Blockchain, have become integral components for our portfolio companies. These cutting-edge technologies are being leveraged as competitive advantages to drive transformative change and deliver proven products.
TGV has its focus in 20 cities globally, mainly in Singapore, Hong Kong, Dubai, Stockholm, Paris, London, San Francisco, New York, etc. Visit us at https://www.tgv4plus.com/, and follow us on LinkedIn and Twitter.
​
Inquiries: info@trueglobalventures.com