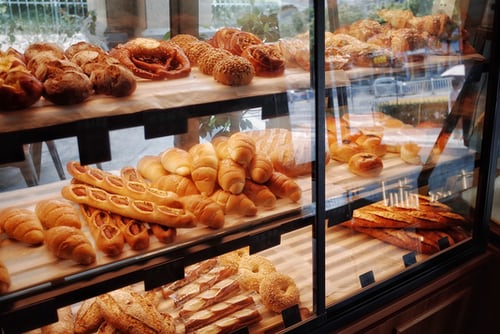 Victor Pastries Is Becoming Top Spot for Cakes And Pastries Lovers in Caracas
It's true that passion can take you anywhere. When Victor Chocron was silently learning the art of preparing delicious cakes from his grandma and mom, he never imagined that his childhood passion would take him so far.
Victor Chocron, 24, now has his own shop (Victor Pastries) located in the greater Caracas region. Victor is fully dedicated to serving delicious cakes, desserts, and pastries to his customers.
"I respect customer's feedback and response. I take their complaints and appreciation very seriously. I take their feedback very seriously and continuously work towards preparing delicious and savory cakes for them," Victor said.
Especially during New Year and Christmas, Victor remains quite busy. He spends around 10-12 hours at shops offering some of the best cakes and sweet delicacies to his customers. Victor Pastries lists record sales during the festivals and other occasions. It's all because of Victor's credibility and reputation in the market.   
The Journey of Victor Chocron
Victor Chocron was born in 1997. Ever since his childhood, he has loved cooking and preparing tasty cuisines. He learned the art of cooking from his mother and grandmother. Victor feels it's only because of his irresistible passion for cooking and cakes that helped him become so popular across Venezuela at such a young age.
However, Victor's journey was not easy. Especially when you are in the food and beverage segment; your passion, hard work, and dedication should always get reflected in whatever you prepare for your customers.
Passion Matters
Cake making is always an interesting art. You get to learn plenty of cake-making procedures and techniques, which can always enthrall your customers with mouth-watering tastes.
Victor had studied a course in Gastronomy from Instituto Superior Mariano Moreno in Caracas, Venezuela, before launching his own entrepreneurial venture, Victor Pastries.
"I believe my academic qualification was my stepping stone towards my success. I owe all credits to my institutes, faculties, and team, who kept me on my toes and always helped me with their advice and hard work. Right now, I am fully concentrating on my business. I want to make it popular across Venezuela and around the world. I want tourists visiting our country to taste my desserts and cakes to get traditional Venezuelan flavor and taste," Victor said.
Victor Pastries now offers delicious cakes and desserts, which not only reflect traditional Latino flavor but also American and European taste. Once you go inside the shop, you will literally get spoilt for choice. You get a wide variety of cakes and dishes in awesome flavor at an irresistible price.  
Victor Chocron: The Social Media Influencer
Victor has a large number of followers and fans across his social networking channels. On Instagram alone, he has more than 1, 40,000 followers. Here, he shares interesting pictures of his cakes and pastries with captivating captions and other tips.
Being a successful entrepreneur in a challenging time in Venezuela is indeed a surreal achievement. However, Victor is courageous.
The Conclusion 
He understands the socio-economic challenges that his country is facing right at the moment but he refuses to bow down. He believes every country, including the developed ones, goes through various political and socio-economic challenges in one way or another.
He's optimistic and hopeful that Venezuela will again reach a great height in the near future.
Victor Chocron welcomes people outside Venezuela to visit his country and enjoy the traditional Venezuelan recipe and desserts. Victor is looking forward to expanding his business across the world.