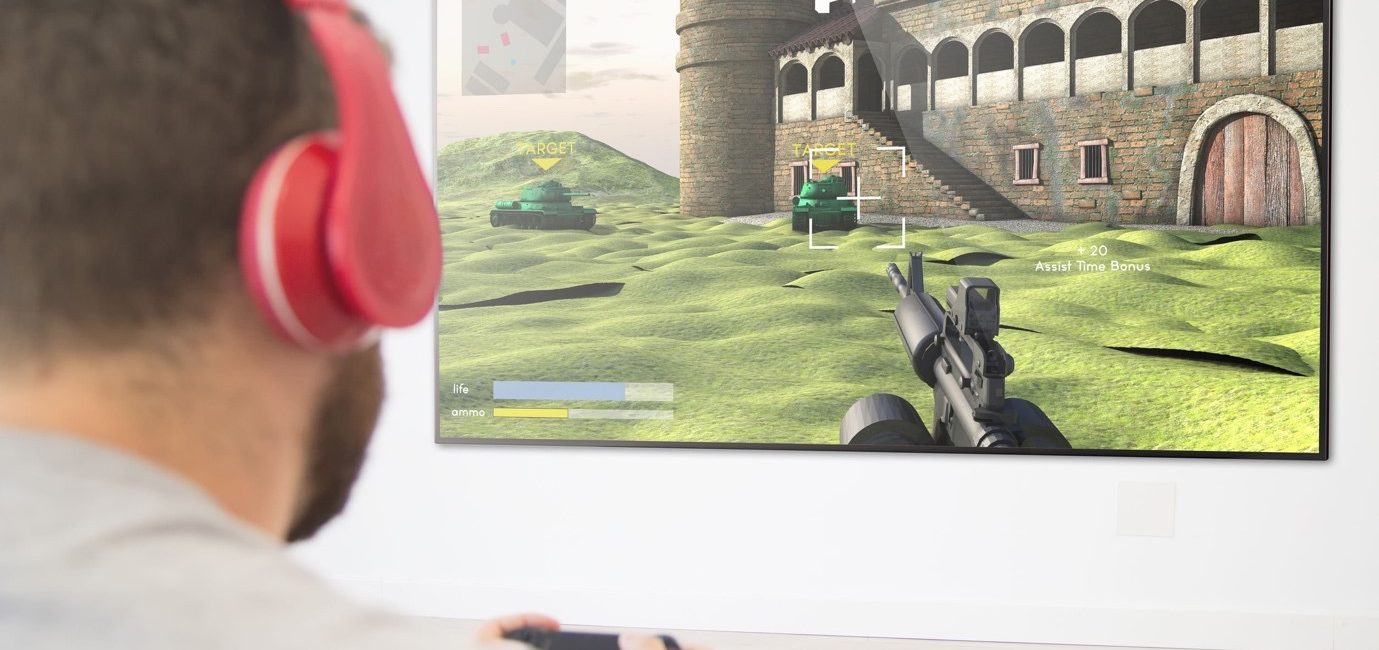 What are the best online games to play during lockdown?
Everyone in the UK is now in the middle of a second COVID-19 national lockdown. As during the first one, this has business professionals working from home or even not being able to work at all. Whatever your particular circumstances, getting through lockdown as best you can is essential. This will help you to come out of it in great shape mentally and deal with the challenges it can throw up as you go.
One way to make lockdown pass quicker and be a little more bearable is to play online games. Games like this operate over the internet so you can enjoy them whenever you like from your PC or laptop. Of course, as they are online, you do not have to leave home to buy them and start playing. Even if you can still work at home in lockdown, playing online games when done for the day will help you relax. But which are the best online games to play in lockdown?
Casino games
For many busy professionals, it is often online casino games that are the most popular choice. Slots are a great example of this and are widely enjoyed by people who need to relax after work or during the day in lockdown. With a great range of themes to choose from and some serious money to be won, online slots are worth checking out. From 'Gonzo's Quest' to 'Mega Moolah', you will not be disappointed. If you prefer classic table games, online casinos have everything from poker to blackjack to try out as well.
If you choose to try these games online, finding a reliable and easy to use online casino is essential. It is also worth looking at the various types of welcome bonus any internet casino offers. This will differ from site to site and can be tricky to nail down. To help, why not check out Gambling Metropolis? They are a trustworthy independent resource who bring the best welcome bonuses together into one place for UK players.
Asphalt 9 Legends
If you fancy racing online against your buddies over lockdown, this cracking car fest is worth a look. As the name suggests, it is the ninth instalment in the Asphalt series from developers Gameloft. For many though, this is the best version. Not only does it look amazing and come with easy to pick up controls, but the high-octane thrills are really something!
This game has you putting the pedal to the metal and sliding around corners in no time at all! The other big draw in Asphalt 9 is the large choice of over 100 cars, from some of the top manufacturers around. If you want to race against friends online in a variety of global settings when locked down, this is the game for you.
World of Warcraft
Massive multiplayer role-playing titles are very popular online games. Playing this sort of game is ideal for escaping lockdown boredom and also escaping to another world. There are some awesome ways for busy professionals to reduce stress – playing multiplayer RPG games online is certainly one.
There are some huge online games in this genre, but World of Warcraft is hard to beat. With hours of gameplay content and millions of other online players to engage with, you will never get bored. The spare time you may have in lockdown is a great time to discover Azeroth and avoid isolation through social gaming online.
Uno
If you fancy something more traditional to play online in this strange period we are in, why not search out the family game Uno? Pretty much everyone has tried this at some point, so it will be familiar to pick up again. The great thing with online Uno is that you can create private rooms and invite family or friends to play there with you. Alternatively, you can simply play online with people from across the entire globe. Fun, fast and entertaining, it is the ideal game to make lockdown more bearable for anyone.
Head online in lockdown for top games
If you find yourself getting bored during lockdown, then playing games online can really help. Not only does it give you something fun to do if you cannot work, but it also helps cheer you up and socialise digitally. Even if you can work from home during lockdown, playing online games is a great way to de-stress on a break or when you have done for the day.