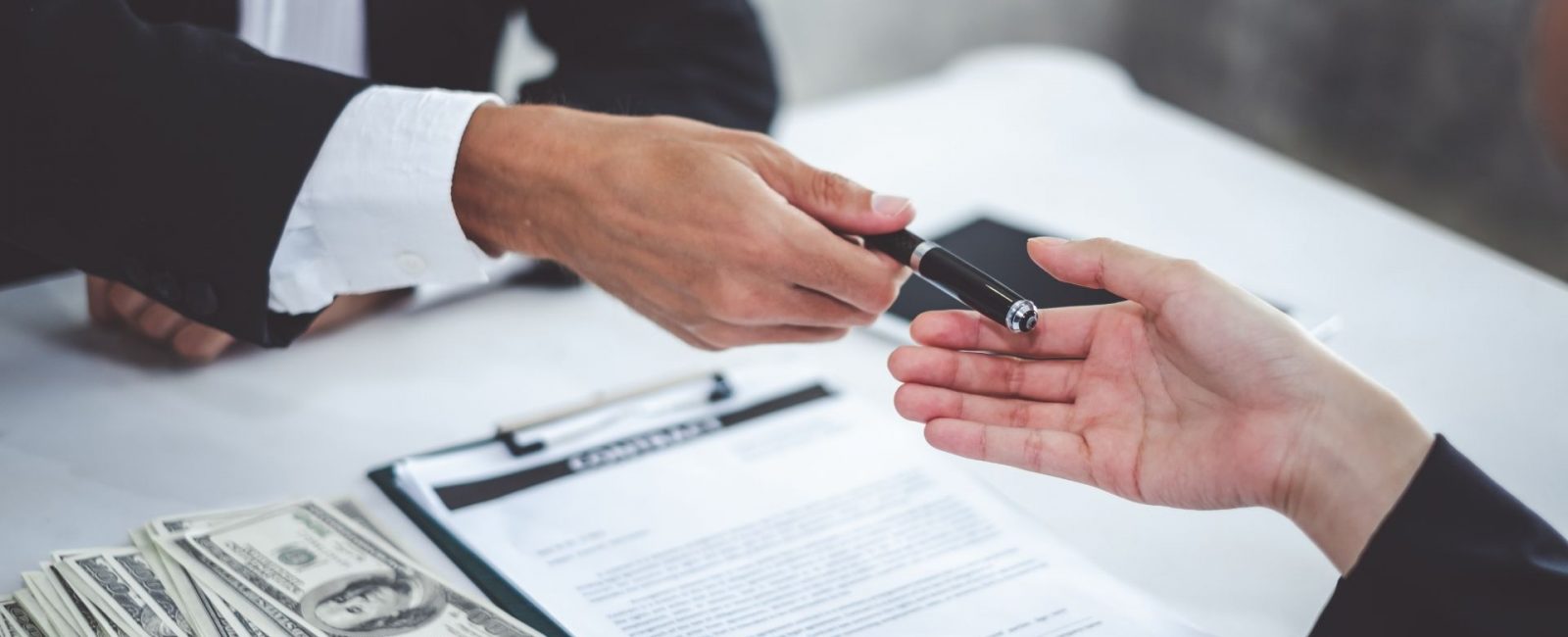 Should I Get a Short-Term Loan to Avoid Bankruptcy?
These are challenging times for small businesses and self-employed people across the UK, with the economy in an unprecedented free-fall and a no-deal Brexit looming. There are uncertain days, weeks, months, and perhaps even years ahead of us.
Most businesses have seen a loss of revenue because of the worldwide pandemic, and many have already declared bankruptcy or are seriously taking steps to avoid declaring this financial state.
Individuals and small businesses in dire financial straits might be tempted to take out a short-term loan to avoid bankruptcy. But this isn't something that should be considered lightly. In this article, our financial experts take a look at why taking a short-term loan to avoid bankruptcy may not be the best idea.
What Is Bankruptcy?
Bankruptcy is often misunderstood. It can occur when an individual owes more money than they have in their accounts and assets, and when they are no longer able to pay their debts or pay off their creditors.
Importantly bankruptcy is a legal state that can only be applied to individuals, and not to companies. Bankruptcy can be declared by individuals due to their personal finances, by anyone in self-employment, or by those in business as a sole trader or in a partnership with responsibility for their business debts.
If you owe lots of money, your creditors can lodge a claim in the courts that will force you to apply for bankruptcy, in order to recoup some of their debts from you.
In the UK, companies don't become bankrupt but are put through the process of insolvency, which has different legal ramifications and responsibilities for the company and individuals involved.
Before trying to avoid bankruptcy with a short-term loan, you should understand what bankruptcy entails and know that there are ways around it that don't involve such drastic measures.
Short-Term Loans
Short-terms loans are often seen as a quick and easy way to escape financial problems, but they often lead to more debt. Short-term loans are taken out at short notice to cover immediate costs, bills, or unplanned payments.
Many banks and unscrupulous financial dealers offer short-term loans, often instantly and with few checks (think payday loans, the most notorious type of short-term loan, designed to tide you over from one paycheque to the next).
Short-terms loans generally come with huge interest rates and usually have short repayment periods, as well as stringent rules that need to be adhered to. They might be easy to secure, but failure to follow the repayment terms can lead to more serious financial problems.
Are Short Term Loans Really That Bad?
Short-term loans quickly put money in your bank account. But while you might avoid bankruptcy the first time you take a loan, if you start to slip up on payments you can quickly find yourself in a worse position than you were previously.
Short-term loans should only be viewed as a short-term solution, but avoiding bankruptcy for the long haul requires a long-term plan. If you're facing bankruptcy, then you already have an existing debt problem. Taking out and owing more money will only ever make this debt problem worse.
You might pay off your debts one month, but the next month you could be back to owing even more money to cover the cost of the loan you just took out. That's where things can quickly deteriorate – and they can deteriorate dramatically.
You could quickly end up owing even more money than you previously owed. With short-term loans, the interest rates are not only huge but they'll increase if you start to miss your payment deadlines. Short-term loans can quickly spiral into uncontrollable debt, which means you'll not only be facing bankruptcy again, but you'll owe even more money.
To secure short-term loans, individuals often need to put up some form of collateral. This can be an important asset, such as your car or even your home. Fail to meet those strict short-term loan repayment deadlines, and you could lose a whole lot more on top of your cash and your business.
What Else Can I Do to Avoid Bankruptcy?
At Irwin Insolvency, we have years of experience dealing with financial issues and bankruptcy, and we specialise in bringing companies and individuals back from the brink of bankruptcy or insolvency.
For that reason, we can categorically state that taking out a short-term loan to avoid bankruptcy is never the best option available to you, and should never be taken as the first course of action. In fact, we'd hardly ever recommend it.
There are more viable alternatives to costly, potentially harmful, short-term loans, and you should always pursue other financial options first.
For individuals worried about bankruptcy, the first step is to contact a professional insolvency practitioner. This is much more sensible than taking out a quick loan, and it will be more advantageous in the long run. Professional insolvency practitioners have the experience and the knowledge to help you out (here at Irwin Insolvency, we even offer a free consultation so there really is nothing to lose).
After a consultation, it will be more apparent which other options are available to you, but they could include the following:
Debt consolidation loans
Debt management plans
IVA (individual voluntary arrangement)
Administration order
If there are no better alternatives, then an insolvency practitioner can take you through the process of filing for bankruptcy. It's important to remember that bankruptcy isn't the end. While it's never the ideal solution, you can still come back from bankruptcy in the future, and it can often be a better choice than continuing to slide into further debt by taking out more and more short-term loans.
If you're debating whether or not to take out a short-term loan to avoid bankruptcy, then call the expert team at Irwin Insolvency today. We'll be able to advise you on the best course of action, and provide many alternatives to short-term loans that you might not realise are an option. Contact Irwin Insolvency today for your free consultation.