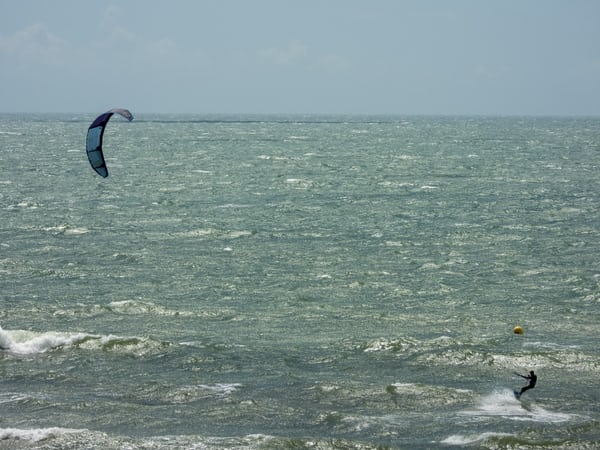 Extreme sports to try in 2022
When it comes to extreme sports and hazardous hobbies, there are a range of activities to choose from, all with a varied level of risk. As we start a new year, many people want to achieve their new year's resolutions, a common one being 'to try new things'. If this sounds like you, why not take the plunge and get involved with some of the most popular extreme sports for 2022.
Caving
First on the list of ideas is a perfect choice if you want to try a new activity but want to ease yourself into it. Caving, also known as potholing is a popular activity amongst those who like exploring as beneath the picturesque landscape of the UK is a whole world of hidden underground passages, caves and caverns. Fortunately, with such a range of caving locations across the country, there are always suitable caves for beginners to choose from meaning you don't need any experience to get started- although we would always recommend going with a guide.
Caving is a fun and unique way to explore the world in a different way, experiencing the hidden caverns and waterfalls beneath the surface. As you build up your experience and confidence, you can build up the extremity of the caves in which you crawl. Here are some of our favourite caves in the UK for beginners:
Alum Pot
Gaping Gill
Cheddar Gorge
Hang gliding
Now we have explored beneath the surface, why not explore the world from above. Another popular extreme sport that is definitely worth trying at least once is hang gliding. This in the breeze activity will make you feel like a bird, although we do admit, it is not for the faint hearted. Hang gliding works by the pilot being suspended from their glider with a special harness launching from a hill that faces into the wind. There are other methods that can be used too but the objective is the same- to stay airborne in lifting currents of air.
The best part about hang gliding is that you can learn in under 2 weeks (of flyable weather) to train to pilot a hang glider. This is also the minimum standard requirement of training necessary to fly unsupervised with a recreational club. As time and your experience progresses, you will be able to take part in longer and higher flights.
Skydiving
If you are interested in trying a truly hair raising sport, skydiving might be a good option for you. It is one of the most exciting sports, sure to fill you with enjoyment and exhilaration regardless of your ability. There are three different ways you can make your first jump with British Skydiving:
Static line- involves 6 hours of ground training and first fall at 3500 feet.
Accelerated freefall (AFF)– An intensive course that allows rapid progression in skydiving with the first descent being from 12,000 feet.
Tandem– Quick and easy introduction to free-fall using a dual hardness system where you will be securely attached to an experienced tandem instructor who will take charge of vital functions such as opening the parachute and landing safely.
There are some restrictions to consider such as the minimum age which is 16, although those under 18 must have permission from a guardian or parent. The maximum age is recommended at 55 although some skydiving associations may set an even lower age based on their own risk assessments. Other restrictions may occur based on weight of an individual and any other health conditions.
Mountaineering
If you fancy seeing the world from above but don't like the idea of hanging from a parachute or jumping from a plane, why not make your way into the sky by climbing. Mountaineering is one of our favourite extreme sports because the views are unmatched and the experience is unlike any other. If you feel up to it, why not put yourself up to the national three peaks challenge which is an event in which participants attempt to climb the three highest peaks of England, Scotland and Wales within the space of 24 hours to raise money for charity. Climbers will climb each mountain and will be driven from the foot of one mountain to the next. This is a challenge that will require sufficient training in order to do it successfully, within the time frame and safely.
As training for the challenge might involve the exploitation of a range of other hills and mountains, you may find yourself an avid mountaineer by the end of the challenge and even want to try bigger peaks in the future.
White water rafting
When it comes to extreme sports, we've covered everything from underground activities to gliding through the sky, but somewhere we haven't yet mentioned is exploring the earth via natural water. A great activity for this is white water rafting- a great location to take part in this is Wales which offers unique weekend breaks where you can experience white water rafting to the fullest. You can expect to have a qualified guide with you at all times during your white water rafting experience as they will control the raft.
Extreme sports insurance
Whether you are new to extreme sports and high risk activities or you are familiar with any of the sports, it is crucial that you have the right financial protection. If you are an individual who often takes part in extreme sports either recreationally or for your job, it may be worth investigating specialist life insurance, critical illness cover or income protection.
One specialist insurance provider for high risk sports is Sports Financial Services. With over 20 years experience in the industry, with their help you can be confident that you have the right level of protection at the best rates. This will allow you to fully enjoy your excursions and activities with financial peace of mind that you, your home and your family are protected.