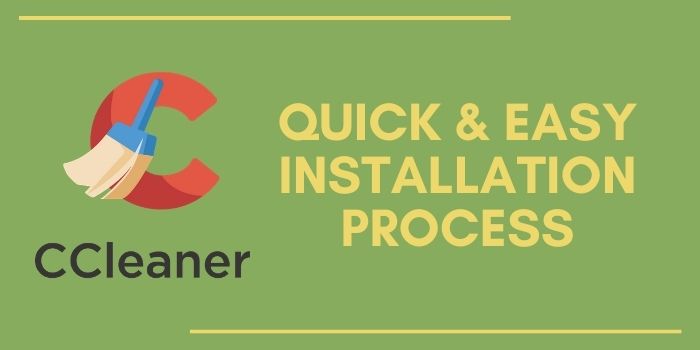 Which Utility Software is Good for Windows
Working on a slow PC is one of the most frustrating things. And it gets worsen when the PC starts to crash, taking a long time to boot or facing any other computing issues. But downloading a tune-up software can help you to give new life to your slow PC. There are some utility software is available with PC enhancing features that can speed up your device. But Which Utility Software is good for Windows? Here we are going to discuss some of the best utility software.
Why Use Utility Software?
Using a computer for too long without taking care of it much can slow it down. And junk files keep on occupying the disk space also affects the device performance. Utility software can take care of your PC in a better manner by cleaning up junk files and boosting up performance. Utility software is meant to take care of your PC and it performs all the required steps to make sure your device runs stable and faster.
We are providing you with a list of the Best utility software for Windows.
1.   CCleaner
CCleaner (no-follow) is one of the reputed and popular utility suites loaded with some exciting and powerful features. It is one of the best utility software for low-end systems also.
Its primary feature is to remove all the invalid and no so important files from the system's registry. This feature keeps on looking for the programs, resources, and files in the system's registry that don't exist in your system. CCleaner deletes all your online activities appearance so no one can track. This Utility application also allows you to clear DNS cache, log files, jump lists, clipboard, and items from recycle bin.
This software stops functions and programs that are running in the background to boost the system's speed.
Pros & Cons
Pros
Cons
●      Quick & Easy Installation Process

●      User-friendly user interface

●      Allows you to select the scanning range

●      Regular Updates

●      The regular installer adds another program to your system.
Price
CCleaner Free: This standard version of CCleaner is free of cost but offers only standard privacy protection and cleaning.
CCleaner Professional: This version contains all the premium features to provide you a clean, fast, and safe PC and it costs you $24.95.
2.   Iolo System Mechanic
Iolo (no-follow) System Mechanic has a wide range of users around the globe. This PC enhancement suite digs deep down to your computer. It scans each part of your drive, repairs the registry, and performs all the tasks that enhance your system's performance.
This excellent tuning software is designed to speed up your system, protect your privacy and block any potential threat that can damage your system. The primary function of the Iolo System Mechanic is to clean all the junk and temporary windows files. It also scans your PC for any security issue in your computer. An advanced uninstaller feature that shows and allows you the installed programs that you don't or rarely use. This software has a wide range of performance-enhancing tools to speed up your system such as Net booster, startup optimizer, memory mechanic. A feature called ActiveCare ensures all these features run automatically on time without any downtime.
Iolo System Mechanic has a set of optimization tools that optimize the CPU, RAM and, hard drives in real time and repairs if any issue occurs.
Pros & Cons
Pros
Cons
●      Backs up Windows 10 registry

●      Privacy tools to ensure user's privacy

●      Unlimited Licenses

●      Improves System Performance

●      Expensive

●      Some features are only available in the premium version
Price
A free version with limited features is available for users.
Iolo System mechanic paid version is available at the cost of $24.95 with all advanced features.
You can also check Piriform CCleaner vs Iolo System Mechanics comparison guide for deep knowledge about this antivirus.
3.   AVG Tuneup
AVG (No-Follow) Tuneup has a wide range of system cleaning and optimization tools that help users to get a stable and faster running system. It enhances the PC's performance by an intuitive desktop application. Even if your system is in sleep mode, AVG Tuneup optimizes your systems and speeds up your PC. It allows you to schedule the maintenance that defragments the hard drive and check browser's and system's caches and logs to remove them to make space in your system's hard drive. AVG Tuneup also offers you automatic cleaning of invalid shortcuts and entries in the registry to speed up your computer.
Duplicate removal, program uninstaller, secure deletion, junk file remover, large file identification are some of the useful tools that come up with AVG Tuneup and works to enhance the system's performance.
Pros & Cons
Pros
Cons
●      Easy to user

●      Money Value

●      Intuitive interface

●      Unlimited license

●      Limited support

●      Performance enhancement not as good as competitors

●      The free version shows issue but doesn't let you fix them
Price
A 30-day free trial with all features
For 10 devices the premium version will cost you £34.99
4.   Ashampoo WinOptimizer
Ashampoo (No-Follow) WinOptimizer is an easy-to-use and jam-packed to some hidden but useful feature that tunes up the system and enhances the performance.
Ashampoo Winoptimizer has three main key features to optimize the system's performance. Registry Optimizer searches for broken or invalid registries and cleans them. Internet cleaner deleted all your internet activities and Drive cleaner finds and deletes the temporary files that are no longer required to provides your system more space.
All these key features speed up your PC's performance and ensure your privacy to be protected. Its one-click optimizer allows you to diagnose and repair the most common issues a windows users experience.
Pros & Cons
Pros
Cons
●      One-click optimizer

●      Effective free version

●      User-friendly interface

●      License limitation

●      Performance optimization & enhancement is not as good as competitors
Price
A free version for one PC for users to make their PC faster and stable.
A paid version for up to 10 devices at £13.49.
5.   Iobit Advanced SystemCare
Iobit (No-Follow) Advanced SystemCare is a strong tool for repairing and scanning issues with your computer.
Iobit has an AI mode for scanning that can scan and remove tons of junk files, logs that are not required anymore, cache, etc to clear up more space to run your system faster. It removes logs of your online activities including saved passwords from more than 200 programs and browsers. It automatically checks for any security vulnerabilities and repairs them.
It keeps on update the programs and blocks all the suspicious files, URLs, and programs. The Internet speed booster repairs any network-related issue to boost your PC's internet speed. Besides all these features, Iobit, offers firewall protection, Anti-tracking, and a large file cleaner.
Pros & Cons
Pros
Cons
●      Improves computer's health and performance

●      Useful performance monitor widget

●      Low cost

●      Installation limitations

●      Few features are available to download separately
Price
A free version with limited features is available for one PC only.
For one PC Advanced SystemCare Pro version is available at $16.77 and for three PCs, users will have to spend $19.99.
To compare this software as per their performance and security check IObit Advanced SystemCare vs CCleaner.
Conclusion
In this article, we tried to answer Which Utility software is good for Windows and we hope we were able to satisfy you with our list of best Tuneup software for Windows 10. This complete list of the best Utility Softwares not only tunes up your PC but helps you to secure your privacy and personal data. All these tools give you the best result once you use them