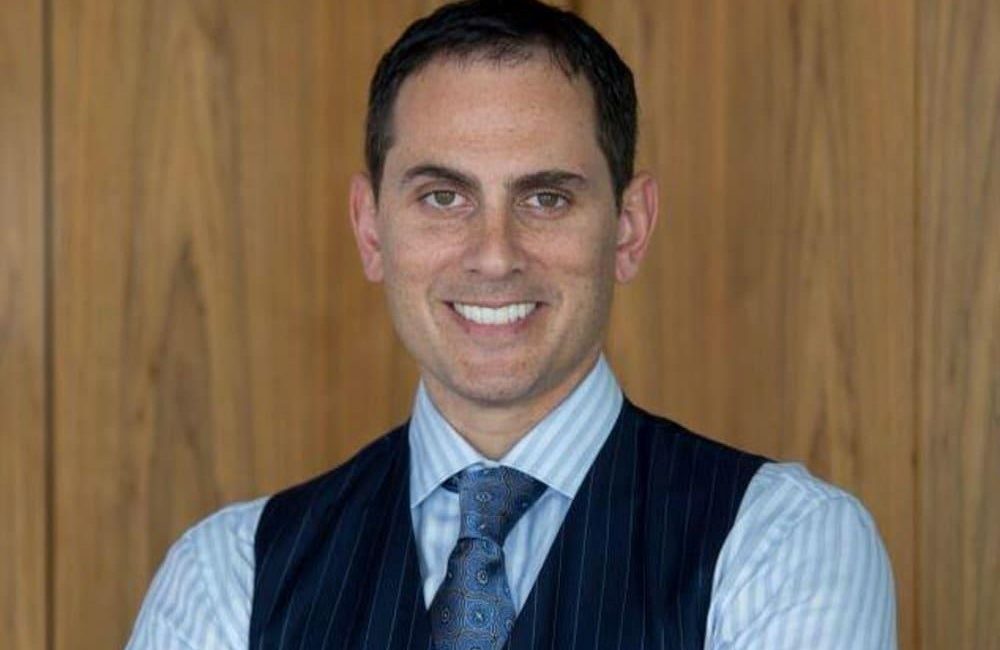 Haveli Investments Founder Brian Sheth on Seeking Out the Best Business Opportunities
Brian Sheth has proven he knows his way around an epic business move. The self-made billionaire businessman helped secure a cool $500 million investment from Apollo Global Management with his private equity firm, Haveli Investments, and in 2018, he made headlines in Forbes as "the biggest dealmaker in software." Despite his seemingly endless stream of accomplishments, in many ways, Sheth is just getting started.
When it comes to evaluating top options in sniffing out the right deals, Brian Sheth says there are various paths to consider.
"There's a lot of ways to evaluate whether companies are running effectively and efficiently," Sheth states. "A lot of investors really focus on growth and for many investors, that's the only thing that they like to focus on. Some of the metrics that are probably good to look at are: How much are people spending on customer acquisition? What's the long-term return you're going to get acquiring each of these customers when capital is free?"
Brian Sheth: 'Have a Great Management Team'
Sheth says a business deal can run into problems if the brand is overspending on acquiring the wrong customers — and that ultimately hurts a company. "I think when you're evaluating these types of businesses and you're saying, 'OK, they have access to a lot of capital,' how are they using it?" Brian Sheth adds. "And are there efficiency metrics around utilization changing? If they're not, how else are they using capital? Every great business should have a great management team."
Sheth has a history of hiring the top players in the industry. He brought Lucas Joppa on his Austin, Texas-based private equity firm's team as chief sustainability officer and senior managing director. The computational ecologist is well known throughout the tech space and spearheads environmental goals at Haveli. In addition, Sheth snagged Ira Cohen. The tech and private equity investment banking specialist joined the Haveli team as senior managing director. Prior to that, Cohen was the managing director of Morgan Stanley and Goldman Sachs. Sheth also brought in Ian Loring as senior managing director and executive chair of Haveli Investments. Before joining Haveli, Loring spent 24 years at Bain Capital managing $100 billion of assets. Gaming industry agent Ophir Lupu has been another asset to the Haveli team, according to Sheth. Lupu spent a decade at United Talent Agency, where he cobbled together a client roster from which dream deals are made, including Mortal Kombat chief creator Ed Boon and Ken Levine of BioShock.
"Those management teams should always be thoughtful around, 'When capital is available, how can I spend it?'" Sheth says. "'Can I invest more and build better products faster? Or can I go buy out some of my competitors or some interesting companies in our ecosystem so that we can provide our customers more in the long term?' That's how we really evaluate whether or not there are great companies with great management teams. You can mask a lot of that if you're not paying attention, or I should say, you can mask a lot of it if other people aren't paying attention to the underlying factors that contribute to growth."
Thoughtfully growing his companies has long been part of Sheth's strategy. He's one of the few people who have ever been named to both the Forbes and Fortune 40 Under 40 lists. Now 47, the business expert continues to be an industry thought leader and has been praised by colleagues for outstanding skills in market analysis and sealing deals. Growing up as a lower-middle-class kid in Massachusetts, Sheth says he studied the ways of financiers such as Carl Icahn, the Brooklyn, New York-born billionaire who began his career as a stockbroker and is the founder of Icahn Enterprises LP.
Sheth has continued to dissect some of the most significant deals ever made. Some of the biggest transactions in tech acquisitions include the almost $69 billion price tag for Activision Blizzard. The previous record was Dell's purchase of EMC for $67 billion in 2016.
"In software, there are a lot of great technologies, but not as many great business people," Brian Sheth told Fortune. "We've really learned how to put systems in place that improve the companies that grow up around the software."
The eco-minded mogul also continues to put his passion for protecting the planet in the mix for his business development decisions. He says he sees the private sector playing a more significant role in future business motives. The founder of the Sheth Sangreal Foundation and Re:wild emphasizes that addressing climate change is vital. "Invest in these nature-based solutions," he concludes.