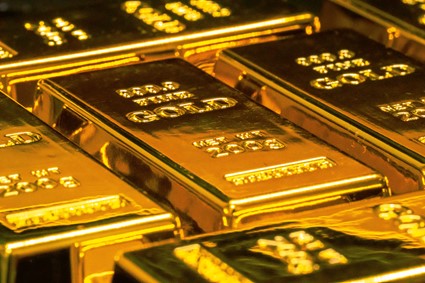 Is Gold a Good Investment?
All that glitters is not gold. But gold has a glitter that has enthralled people throughout generations. This precious metal has forever been synonymous with prosperity and good luck. Its uses have been far and wide. From being jewelry and currency to now being seen as a "safe haven" and one of the most potent forms of investment traditionally, gold has seldom disappointed. But with the price of gold dipping in recent times due to changes in the Federal Reserve's policies, prospective interest rate hikes, and inflation, the value of risk assets has soared. It has promoted more and more CFD traders to consider cryptocurrencies and other instruments instead of gold as a commodity. This move has, therefore, been somewhat responsible for offsetting gold's long-established reputation as a haven of investment.
In such a volatile economic scenario, does gold investment as CFDs still look like a viable option? This is the question that we are going to explore through this article.
To understand more about trading gold prices, you need to consider the following factors:
Gold Price Fluctuations in 2021
After the US Federal Reserve indicated it would bring about changes in the purchasing pattern of its Treasury and mortgage-backed securities, gold price marked a significant dip in November last year. From $1,783.90 an ounce at the end of October, it went down to $1,763.90 an ounce on November 3rd. The price then accelerated to $1,872.80 an ounce on November 17th at a five-month-high. This was seen as a result of the Fed's decision not to go ahead with interest rate hikes immediately. But there were constant fluctuations in the gold price between November and December, with prices oscillating between high and low. On February 2nd of this year, the gold price showed some significant improvement at $1800 an ounce.
Gold has always been used as a hedge against inflation, and with the inflation rate going up to 6.2 percent in October last year, gold gained considerable support as an inflation hedge. But some market experts say that despite there being a connection between inflation and the price of gold, other interim factors could affect the gold price including bond prices, the US dollar uncertainty, and others. Moreover, with the growing popularity of digital currency, investment in gold prices seems to have taken a back seat with both the younger and older generations investing in bitcoin prices more.
Gold Price Forecast in the Current Year
In the current year, inflation looks pretty high so far, which could enhance the prospects of hedge investments in gold. But this is likely going to be in the short term because, according to the experts, even after reversing the US break-even inflation, the gold price could reach $1800 per ounce in the first quarter of this year. But once the Federal Reserve increases the interest rates, the gold price could further come down to $1600 per ounce towards the end of the year. When interest rates go up, people stop investing in gold. It is because gold is an asset that does not give you dividends or interest.
What will eventually happen to the gold price depends on the Federal Reserve's policy on inflation in the US and other economic factors.
Volatile Geopolitical Situations
In times of geopolitical instability, people heavily bank on gold because these are the times when other investments normally suffer a sudden dip and gold seems to experience some major price upsurge. A prominent example would be the 9/11 terrorist attacks, following which gold prices in London saw a six percent jump from $271.50 to $287. It is easier to take recourse to gold at this time due to the following reasons:
It does not involve counterparty risk
It can be used as the ultimate form of payment when all the other modes of payment fail.
What is the Final Verdict?
As a CFD investor, you may still invest in gold prices as it gives diversification to your investment portfolio. Gold is very different from assets like ETFs, shares, and other financial instruments, so if the prices of the latter drop, gold can act as a hedge against them. On the other hand, investment in gold prices would be greatly influenced by your risk appetite and the overall outlook of this metal in 2022. You should keep a close watch on the market and then make your own investment decisions.
Conclusion
It is difficult to predict the future for sure. But going by the current market trends, inflation seems to be charting a steady growth path. Gold prices have indeed suffered a decline in the recent past, but the importance of gold as a valuable mode of investment has remained untarnished and unscathed over the decades. It has not only been important protection against inflation, but it has also been a hedge against major currency erosions over the years.
References:
https://money.usnews.com/investing/investing-101/articles/should-you-invest-in-gold
https://www.thebalance.com/should-you-buy-gold-3140477
https://www.investopedia.com/articles/basics/08/reasons-to-own-gold.asp#:~:text=Although%20the%20price%20of%20gold,an%20investment%20well%20worth%20considering.
https://capital.com/gold-price-forecast#:~:text=Scotiabank's%20gold%20forecast%20sees,decline%20to%20%241%2C700%20in%202023.
https://www.sunshineprofits.com/gold-silver/dictionary/geopolitical-risk/