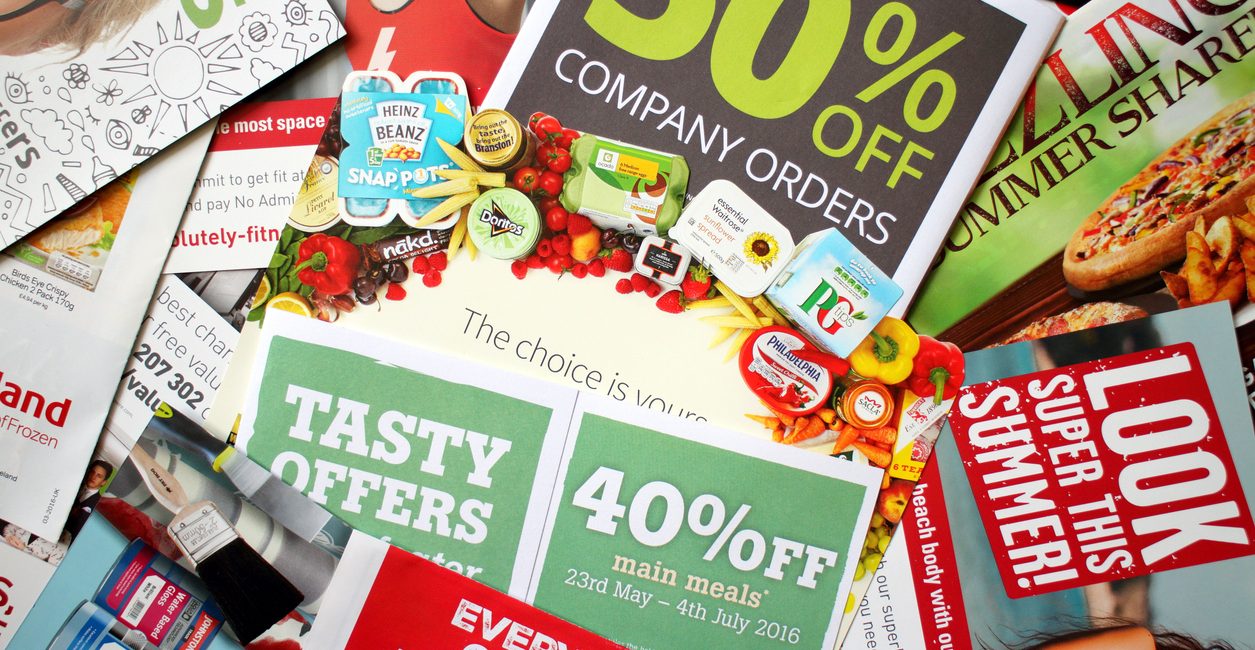 Killer Direct Mail Examples to Make You Say Wow
Forget email marketing, social media and the like – direct mail deserves your attention in 2018. When it comes to marketing, you want to get right into the home of your consumer. How better to do so than by actually delivering your message through their door? Recent reports have attributed a 118% consumer response rate increase to marketing combined with direct mail, so you need to consider the abilities. With that in mind, Washington Direct Mail – a UK mailing house – are discussing their favourite direct mail links.
World Water Day
You're, probably, all familiar with World Water Day, designed to bring attention to the importance of access to clean water and sanitation. However, awareness is still essential and, to highlight, the necessity of running water, the corporation behind the annual event got creative. The direct mail message could only be seen when held under the tap, highlight the primary aim of this campaign.
'Switch Off', Earth Hour
The 'switch off' is held annually to encourage businesses to turn off all electricals for one night. To inspire directors to get behind the cause, Earth Hour issued direct mailing in the shape of a building. The cardboard was designed to replicate the exterior of an office block, with a yellow candle inside – visible through the windows. When the candle was pulled out, it mimicked the 'switching off' of lights. In return, engagement went through the roof and supported improved by 260%.
Kit Kat Chunky Promotion, Nestlé
To promote the launch of their chunkiest chocolate bar yet, Nestlé replicated Royal Mail 'we couldn't deliver your parcel' postcards. Delivered to specific consumer doors, personalised to boot, the card encouraged prospects to take their card to the relevant newsagents and collect a free Kit Kat Chunky. Sales for the bar topped their estimates, and it's still one of their more popular products today.
Cardboard Helmet, Smart
Smart encouraged their consumers to get environmentally friendly with their marketing campaign, while promoting their e-bikes at the same time. To reflect the brand message, prospects were asked to build a cardboard helmet, with a subtle reminder to always wear a helmet. As a result, they saw a marked increase in traffic and social media engagement.
DNA, Jeep
Jeep is renowned for their taglines 'Freedom, Adventure, Authenticity and Passion' and 'Go Anywhere, Do Anything'. Their Cherokee line was a brilliant representation, so they used the message to their advantage. Sending a DNA box to targeted consumers, the box featured elements of nature to reflect the freedom of the Cherokee car. For 'Go Anywhere, Do Anything', they even included a pocket watch and compass. Subsequently, 76% of new customers went to test the Cherokee Jeep.
Macbeth/McDonald's, The Theatre Academy
Everyone loves a McDonald's, and The Theatre Academy tapped into that popularity. To promote their showing of Macbeth, they tricked consumers by sending paper bags emblazoned with the famous arches. It was an efficient and relatively low-cost marketing campaign that saw an increase in tickets.
Mis-Fortune Cookies, Hell Pizza
Fortune cookies are an integral part of your meal when at a restaurant, but Hell Pizza decided it was high-time to play with their customers. Thus, mis-fortune cookies were born. These cookies included darker messages, including 'Help! I am being held in a Chinese Bakery', and cookies 10 years past their expiry date. The concept became so successful, they rolled out the cookies in all of their 66 stores.
Stadium Shoe Box, Nike
To get more kids involved in athletics, Nike created their very own stadium within a shoebox. This budget-friendly marketing campaign was simple but effective. Inside, the boxes featured images of numerous stadiums, but also replicated the roar of the crowds.
Tomato Stain, LavOnline
Is there anything worse than a red stain on a white shirt? Certainly not in the eyes of LavOnline, who created an entire marketing campaign around the concept. In an attempt to promote their laundry service, they produced direct mail that opened up to form a white shirt. However, there was a tiny tomato (not real) placed on top of the shirt, asking recipients to splat. As a direct consequence, website traffic improved by 15% and more than 32% of prospects signed up online.
Hologram Prism, Google Partners
Google Partners received a holographic prism to assemble in the post. The mailing provided a set of instructions for consumers to build. Once you had, you then placed the prism on top of your phone screen, playing specific YouTube videos for the hologram to appear. As you would expect, Google received plenty of engagement and social media coverage in return.
In 2018, it's essential that you get creative with your marketing to stand out from the crowd. Those who don't will be left in the dust.