THe Philanthropic Heart of Dr. Adrian Fox Bahamas
Although
Dr. Adrian Fox
is primarily an entrepreneur and a philanthropist today, and he has never forgotten his time as a young boy in the Bahamas. His early years and the observation of so many struggling simply to survive gave Dr. Fox with a desire to both better himself as well as a desire to help others. As a young child, Adrian attended St. Bedes Primary School, then Donald W. Davis Middle School. During his teen years, he took restaurant jobs in the service industry, as so many young people in the area do. He graduated from R. M. Bally High School while continuing to work outside of school. In his late teens, Adrian Fox began to show his brilliant mind for entrepreneurship.
Sometimes a native son of a country possesses the chief means to improve life for the people in his city, state or country. Because he personally understood the issues plaguing his fellow countrymen, Dr. Adrian Fox identified a need for skilled training and education in the Bahamas, and today, he works tirelessly to ensure that the life of his fellow native Bahamians is constantly improving.
Even as a young boy, Dr. Adrian Fox began working multiple jobs in the service industry, just like many Bahamians often do. He began his career by working at Captain Nemo's, moving to the Café Martinique, and later 5 Twins. Each of these establishments were a part of the Atlantis Resort destination vacation entity, a major employer in the Caribbean. These labors would show a young Adrian Fox that hard work is valuable, but he would also observe many entrepreneurial skills while working in a part of the tourist industry in the Bahamas.
While just a teenager, Adrian would begin the management of a hair salon, a car phone business and a newspaper stand. He did this in addition to a full-time school schedule as well as his full-time work at the resort. Even as a young man, Dr. Fox was never one to rest; he spent his waking hours either at school or working. Young Adrian quickly recognized this was the only way to be successful in life.
Once he graduated from high school, Adrian established several entrepreneurial ventures. He established and managed the operations at his personal businesses: Foxies Restaurant and Bar, Foxies Liquor, and Obsession Designs, a clothing retailer. All the skills Adrian had learned from working at a young age, he put into practice in these upstart businesses. He would soon make a transition from retail business into the tourist and service industry.
Adrian would soon establish the Island Luck, which is a gaming and lottery service located in the Bahama Islands. He would then enter real estate, developing Brickell Real Estate. Within months, he would start other ventures including ILTV and Tresor Rare Parfumerie.
Despite all his successes, Dr. Fox never forgot where everything started for him. He then began working toward becoming a philanthropist. He had a deep desire to help the people of his country, and provide a "hand-up" for those willing to put in the work.
Dr. Fox has never been quiet about his
love for his native country
. The breathtakingly beautiful Caribbean Islands draw many tourists each season; however, the natives often live in abject poverty. The population is plagued by a lack of educational opportunities, few skilled job opportunities, and, even worse, what little most Bahamians manage to acquire is often destroyed due to natural disasters. In fact, this very fact is the catalyst for Dr. Fox establishing a means of helping his fellow Bahamians.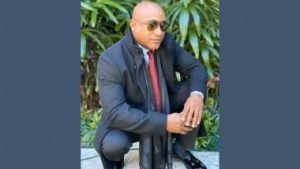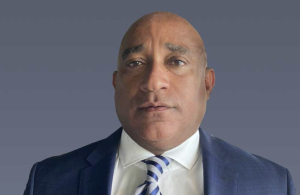 Dr. Fox saw far too much destruction in the Bahamas – mainly, the result of the frequent occurrence of natural disasters, typically devastating flooding in the aftermath of strong hurricanes. This led courageous Dr. Fox to create the
Fox Foundation
, Dr. Fox's means of assisting people in his homeland.
Devastating hurricanes are commonplace across the Caribbean. Sometimes, before natives can complete the clean-up process after one huge storm, another hurricane is already headed to virtually the same area. These hurricanes often produce storm surge which then floods the area. When Dr. Fox saw firsthand the devastation of one particularly horrific hurricane, he felt this was where he could put the Fox Foundation to good use. A hurricane and subsequent flooding in St. Vincent became the catalyst for the
service of the Fox Foundation
.
According to Dr. Fox, (his) "Possessing direct experience of living through a natural disaster . . . (I am) deeply attuned to the difficulties" the people of the Islands face after a hurricane makes landfall. In 2019, Dr. Fox put the Fox Foundation to work assisting victims of a St. Vincent storm. He put Foundation members aboard private ships to go to the Abaco area of St. Vincent to assist those stranded by the powerful storm and subsequent flooding. For those who did not leave via these private boats, he had still other Fox Foundation members to distribute water and food as well as generators for hurricane and flooding victims. Dr. Fox then set up a GoFundMe account specifically for the people affected by the St. Vincent hurricane.
Dr. Fox has utilized the Fox Foundation for the number of other means of assistance for the Bahamian people. He is currently assisting Bahamians who have been affected by a lack of tourism due to
COVID-19
and other natural disasters which also slowed down the usual flow of visitors to the Islands. Yet, Dr. Fox is not only providing handouts; he is also providing a hands-up to his beloved Bahamians. He works to provide education and training so that native Caribbeans to work in other industries outside of tourism. It is his heart for his fellow people that pushes Dr. Fox to work to better life for his beloved Bahamians.