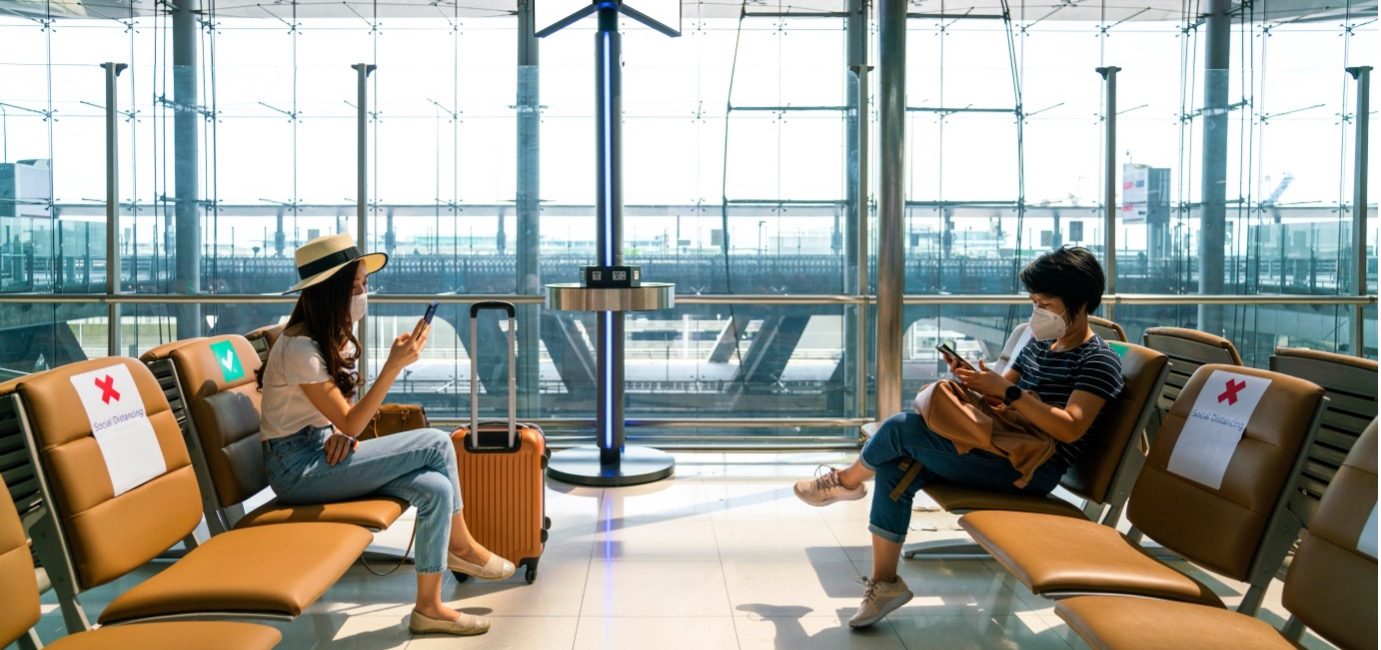 The future of air travel: recovery forecast
2020 was entirely unprecedented. The impacts of COVID-19 have been devastating, forcing industries worldwide to pivot and adapt to survive.
The world has never before seen such a wide-spread, transmissible pandemic during an age of reliable and accessible air travel.
From Food & Beverage to Retail, Hospitality, Education, and Entertainment, it has tested the resilience of our most enduring industries.
Thankfully, significant developments in communications, infrastructure and internet accessibility have provided a lifeline to many industries – allowing staff to work remotely, customers to buy online, entertainment to be streamed, and food to be enjoyed at home. These are a few examples of the adaptation essential for financial sustainability in a world with COVID-19.
Of course, financial support, governmental grants, subsidies, and bailouts have also become essential for the future of many sectors. These, however, are finite and not sustainable indefinitely – industries need to adapt.
While industries worldwide have felt the impact, one of the most affected has been aviation. [1]
According to a recent study by the International Civil Aviation Organisation (ICAO), COVID-19 has cost the airline industry alone USD 370 billion in lost passenger revenue. [2]
Since the dawn of commercial aviation, world events have played a significant role in shaping the aviation industry. From the oil crisis of 1972, the Iran-Iraq war in 1981, the Gulf crises in 1990, The Asian crisis of 1996, the attack on New York's World Trade Centre in 2001, the SARS virus in 2003, and the financial crisis of 2008, events have impacted tangibly on passenger sentiment and overall passenger traffic figures. However, no event has had such an effect on aviation as the Coronavirus. COVID-19 was directly responsible in a 60% decrease in world passenger travel in 2020, compared to 2019 (down 2.7 million passengers).
More-so than any other industry, aviation underpins the global economy. Aviation provides vital infrastructure for commerce, tourism, manufacturing, and trade – pillars that are essential for our most relied-upon sectors. For the past 50 years, aviation has made the world smaller – connecting economies and enabling globalisation and modern development. Any impact felt directly by the aviation industry will be felt far and wide.
Until 2020, the aviation industry has directly contributed over USD 2.7 trillion in global GDP and created over 65 million jobs worldwide. [3]
Airline recovery strategies
As with many industries, in 2021 and beyond, the focus is now sustainability and recovery.
Domestic travel has seen some semblance of growth from Q2 2020 (now making up the large majority of air travel). However, international travel is still some way from showing major growth.
While the demand for international travel at this point is primarily driven by national COVID-19 travel rules, this will not be the case for much longer. To nurture the demand for passenger travel in 2021, the aviation industry has taken swift and decisive measures.
As we've seen from historical events, traveller sentiment tends to be the most significant and long-term factor when referring to global aviation demand. For the future of the aviation industry, airlines need to work towards shifting this sentiment.
The most noticeable measures from a passenger's perspective are onboard safety-related. Face coverings and social distancing are now compulsory in most airports – from check-in, through the security process, and inside the terminal building. However, despite the requirement for face coverings on board the aircraft, social distancing simply isn't viable. Airlines have to carefully weigh up fragile demand from passengers versus the impact on per-seat affordability if social distancing were to be required onboard.
Thankfully, nearly every passenger aircraft is equipped with highly efficient HEPA air cabin filters, removing almost all airborne contaminants. The way that the cabin air moisture level is managed also means that the breathable air within an aircraft is refreshed and replaced every few minutes.
Outside of scheduled air travel, private air charter companies have taken additional steps to increase passenger safety while onboard the aircraft. From providing direct access to private, less crowded terminals, to thoroughly sanitising the aircraft, testing all crew before a flight, providing full personal protective equipment (PPE) and enabling social distancing on the aircraft itself. One aircraft charter company has published an infographic describing the steps they've taken to provide peace of mind. 
Additional safety measures have been put into action, including reducing human contact during the various processes (check-in, security, etc.), increasing the sanitisation of shared surfaces, and reducing onboard services.
In addition to the above, there are also less visible changes to support future recovery; Airlines have begun to analyse the demand for specific routes, making incremental changes to reflect forecasted demand as we move further into 2021. There will be a new focus on profitability and margins across the entire industry, galvanising a need for newer, more efficient aircraft and retiring fleets which limit the possibility of financial efficiency. [4]
Smaller aircraft capable of longer ranges will also play a significant role in the future of aviation – removing the need for heavy passenger volumes on specific routes to enable financial viability. This has been the case for the past few decades, with the older Hub-and-Spoke route model being replaced by a Point-to-Point model. However, this shift is expected to be significantly accelerated.
Airline recovery forecast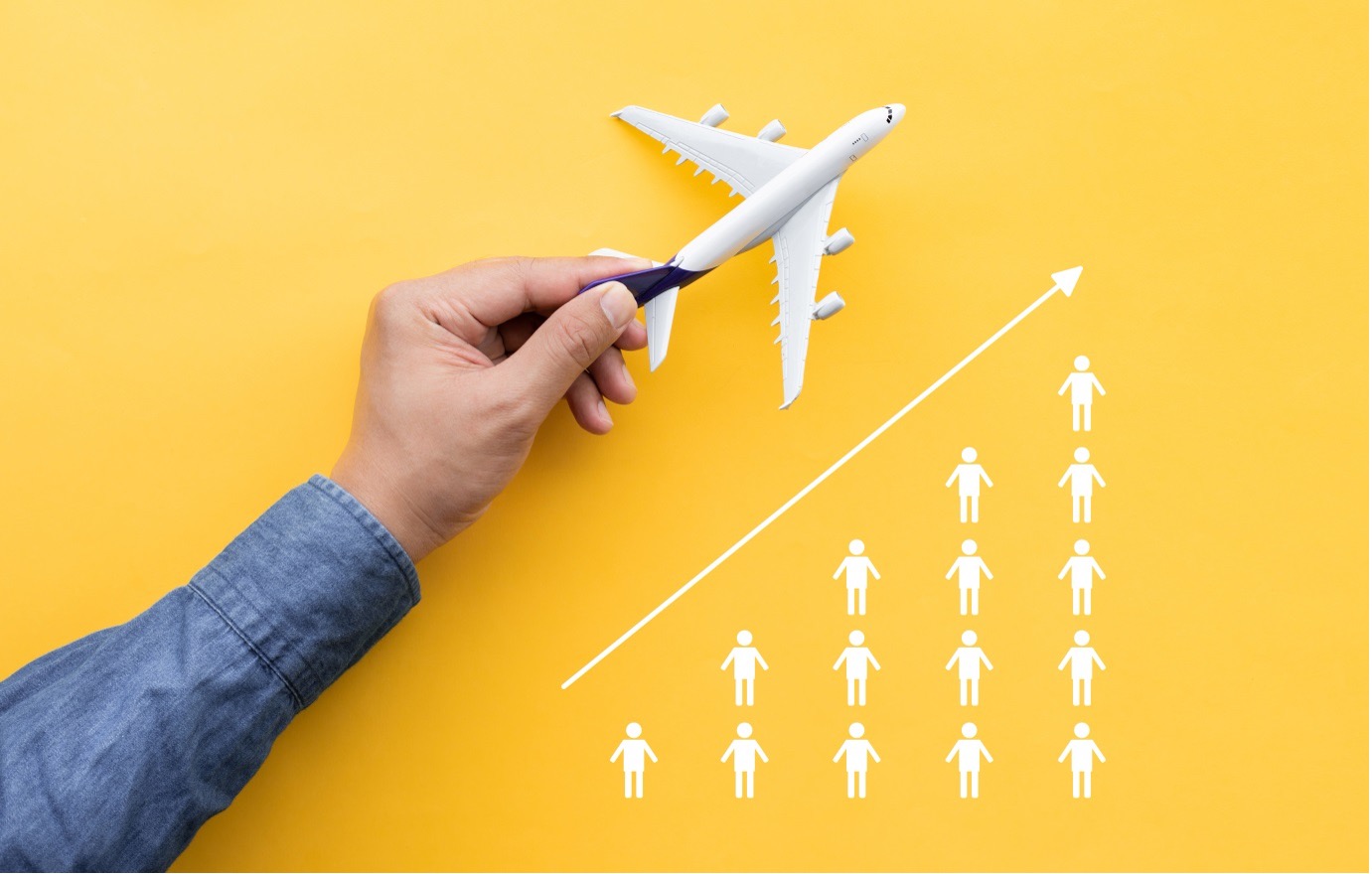 The COVID-19 pandemic has been entirely unprecedented. We've experience pandemics in the past, but none have had an impact comparable the Coronavirus – this makes forecasting a challenge. However, there are some similarities to previous events that can be used to forecast the recovery path. When forecasting financial adversity and growth, various informal 'shapes' describe the recession and recovery process. These 'shapes' refer to the economic impact plotted on a liner graph:
V-shaped – this is a typical economic response to a recession. Strong decline, strong recovery – regarded as a best-case scenario.
U-shaped – very similar to the above, but with both a more prolonged recession and recovery period.
L-shaped – this can be seen in a depression. It depicts a sharp decline, followed by an indefinite plateau.
W-shaped – often referred to as a double-dip recession. Similar to the V-shaped model, but with an extra period of growth and decline before full recovery
'Nike swoosh'-shaped (coined by the WEF [5]) – shows a sharp decline, followed by a quick response and a steady path to recovery.
Which model the COVID-19 recovery will take is still up for a lot of debate. The SARS virus showed a V-shaped recovery, MERS showed a 'swoosh'-shaped one. We can say that based on current figures, it's likely that the recovery for international travel demand will be characterised differently to domestic travel. There will also be large variations depending on the region, with economies structured various ways. Of course, the effectivity and global availability of a vaccine will be a core driver in the recovery's swiftness.
The future of aviation – air travel for a post-pandemic worldSo how will aviation look after COVID-19? The answer is still uncertain, but there will almost certainly be an increased focus on resilience and route diversification. Improvements in processes and efficiency will undoubtedly remain, as will the demand for ever-more-efficient aircraft and operational improvements. As we've seen, aviation plays an integral role in our economy – it will need to be protected and supported if we're to continue our trajectory of economic growth, sustainability and globalisation.
[1] – https://jobflare.com/blog/industries-most-affected-by-coronavirus/
[2] – https://www.icao.int/sustainability/Pages/Economic-Impacts-of-COVID-19.aspx
[3] – https://www.atag.org/our-activities/social-and-economic-benefits-of-aviation.html
[4]- https://www2.deloitte.com/content/dam/Deloitte/ca/Documents/public-sector/ca-en-aviation%27s-recovery-flight-plan-aoda.pdf
[5] – https://www.weforum.org/agenda/2020/05/z-u-or-nike-swoosh-what-shape-will-our-covid-19-recovery-take/