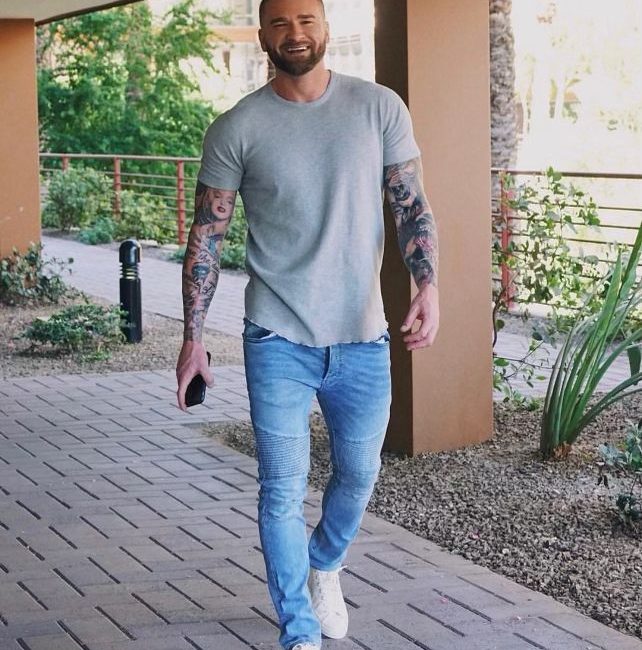 New Lifestyle Podcast Dives into a Pool of Issues That No One has Swam in Until Now
Feeling lost and alone is a common experience for many of us. But what if there was a podcast that could help you feel more connected and equipped to tackle life's challenges? Look no further, Whoa it's Ryan is here!
Meet the Host: Ryan Read
As the mastermind behind Thrive Specialized Training, Ryan Read has established himself as a highly respected and successful fitness expert. With a following of over 1.4 million across his social media platforms and recognition as one of the most Influential Fitness Personalities of Scottsdale by AZ Foothills Magazine, Ryan's impact on the fitness industry is undeniable.
Ryan's journey as a fitness authority began as a former professional basketball player who pivoted to fitness after a career-ending injury. His emphasis on hard work, personal development, and commitment to his clients has resulted in the growth of his online training program, which has reached clients in 27 countries and has over 1400 online clients.
The great Maya Angelou once said, "I've learned that people will forget what you said, people will forget what you did, but people will never forget how you made them feel." 
With Ryan as your guide, you're in for an unforgettable journey.
Discover a Safe Space for Meaningful Conversations
Whoa it's Ryan is more than just a podcast; it's a sanctuary where listeners can gather to have meaningful conversations in a safe and inclusive environment. With a range of topics that are relevant to our daily lives – from mental health to relationships and career advice – Ryan invites guests from all walks of life to share their personal stories and unique perspectives.
As Aristotle beautifully stated, "The energy of the mind is the essence of life," and at Whoa it's Ryan, we aim to help you unlock this energy within yourself. Ryan Read believes that through open, honest, and vulnerable discussions, listeners can gain new insights and perspectives, leading to personal growth and self-discovery.
Ryan's thriving community is about fostering connection, support, and empowerment. By sharing experiences and learning from one another, he hopes to inspire listeners to tap into their inner wisdom and embrace their authentic selves. 
So come along on this journey of self-exploration, where together you can unlock the unlimited potential of your mind.
Transform Your Life with Ryan's Expert Advice and Personal Stories
Ryan's podcast is not just a source of entertainment, but a source of inspiration. Ryan provides practical tips and advice on how to deal with difficult emotions and make positive changes in your life. 
He shares his own journey and personal struggles with openness and compassion, reminding us that "Success is not final, failure is not fatal: it is the courage to continue that counts." 
With Ryan's expert guidance and relatable personal stories, you'll feel inspired and empowered to tackle life head-on.
Whoa it's Ryan is more than just a podcast, it's a community. It has received high praise from listeners for its authenticity, openness, and ability to foster a sense of community. 
The podcast has become a place where people can come together to share their experiences, learn from each other, and feel less alone. Remember, "It's not the years in your life that count. It's the life in your years." 
Take the Leap and Subscribe Today
Don't wait, subscribe to Whoa it's Ryan today and join the community of listeners who are transforming their lives through meaningful conversations and expert advice. 
Rounding off with the wise words of Tony Robbins, "The only limit to our realization of tomorrow will be our doubts of today." Don't let your doubts hold you back. 
Take the leap and join the Whoa it's Ryan community and start living your best life.