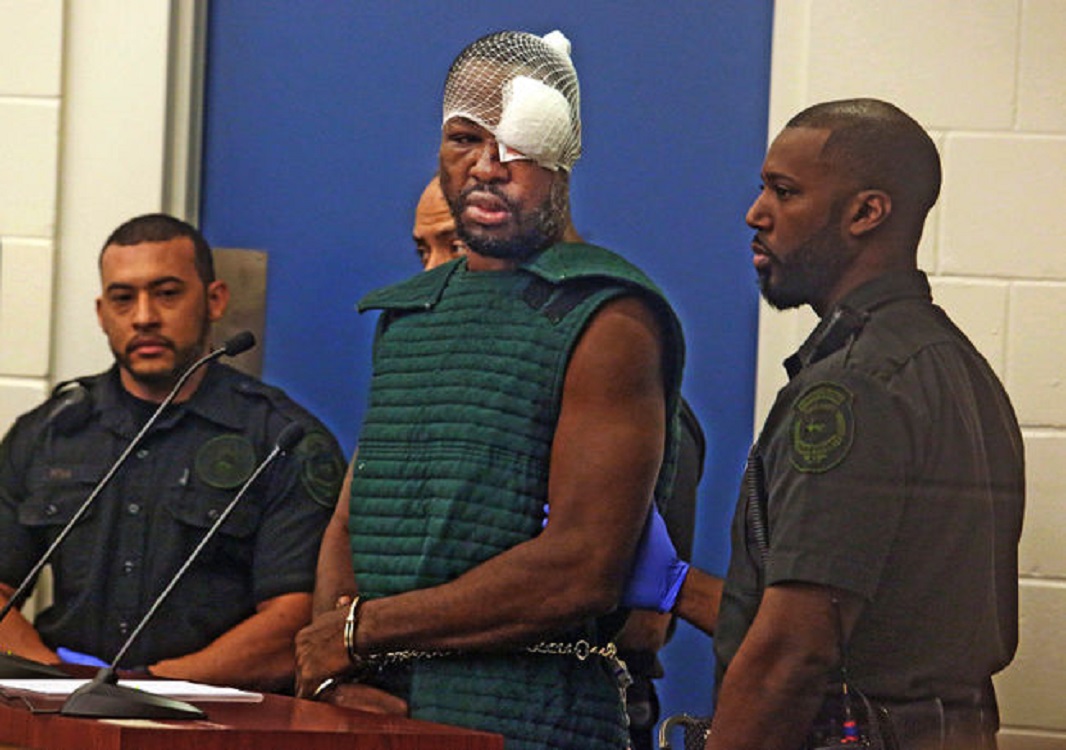 Suspect in cop killing chooses to represent himself and swears at the judge
In December, Markeith Loyd was accused of killing his ex-girlfriend that was pregnant. While running from the law, he shot and slaughtered a cop who attempted to stop him outside a Walmart in Orlando, said investigators. Court video indicated Loyd with a gauzed head. Monitors clutched him as he stood up.
Loyd claimed, "They done took my eye. They done broke my nose, broke my jaw." He said he crawled from a home that was abandoned to the street, so officers could arrest him on Tuesday night. The officials said he really resisted arrest.
Loyd said he would be his own representative in court. At the point when Orange County Judge Jeanette Bigney advised him that what he said was under pledge and being recorded, he reacted, "I'm not finished talking because y'all been making up s— the whole time." Soon subsequently, the judge requested him held without bond and advised the watchmen to take him away. He answered, "f – you."
Loyd was tossed behind bars Wednesday night subsequent to getting restorative treatment for his wounds amid the capture. He burned through 21 hours in the healing center. The charges against him included first-degree kill and unlawful executing of an unborn tyke in the December 13 passing of his ex, Sade Dixon.
The manhunt heightened after the shooting demise of Lt. Debra Clayton at the Walmart a week ago. A bike crash amid the hunt murdered Orange County Deputy First Class Norman Lewis. Amid the manhunt, police captured three individuals blamed for helping Loyd remain one stage in front of law requirement. In any case, the murder speculate guaranteed they didn't give him any guide. "I have not received nothing from nobody. I was out there by myself. Nobody helped me do anything." The judge additionally requested him to avoid the Dixon's family.