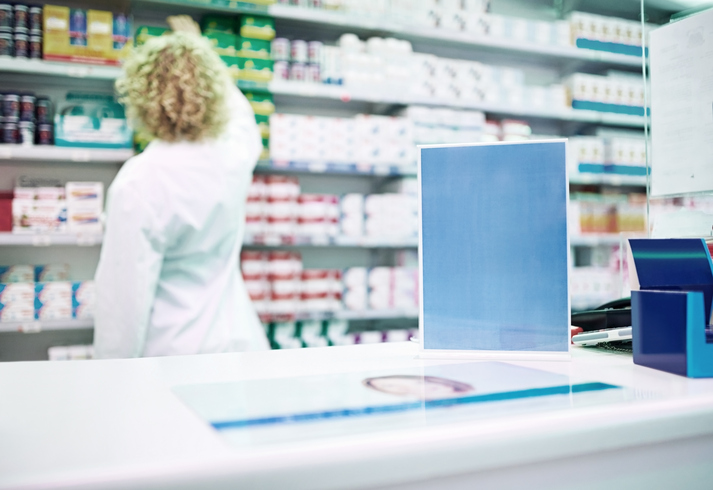 Over the counter drug addiction rises by 22% and experts fear cost is to blame
Recent data released by the UK Addiction Treatment (UKAT) Centres shows that in the last 2 years, admissions across their 6 UK-wide treatment centres for over the counter painkillers such as codeine, and Benzodiazepines (also known as Benzo's) prescribed by GP's has risen by 17%, which at current rates will eventually be overtaking admissions for alcohol and 'harder' drug addiction, and by 22% since beginning of operation in May 2014.
Therapists at UKAT are calling on Government to 'exercise their authority' and implement better systems of education on the dangers of prescription and over the counter abuse, warning that "nobody knows the warning signs" and that "there is a very real situation at large".
Cost is also a huge contributing factor to the rise of over the counter addiction. When Doctors no longer issue prescription drugs to patients, those addicted take any action required in order to get their fix- mostly turning to buying them off the internet.
The street value of Diazepam, per pill, is less than £1, whereas a 0.1g bag of Heroin is ten times that at £10 per hit. However, because of the potency of Diazepam and other Benzo drugs, tolerance increases at a much faster rate than that of 'hard' substances, resulting in overuse and addiction.
In the last 6 months alone, UKAT has admitted 48 people for either Codeine or Benzodiazepine Addiction, compared to just 26 for Cannabis and 17 for Gambling/Gaming Addiction.
Of those admitted for Codeine or Benzo Addiction, 62% were admitted to UKATs Southern Centres- Primrose Lodge, Sanctuary Lodge, Liberty House and Recovery Lighthouse. The remaining 38% were admitted to the Northern Centres- Oasis Bradford and Oasis Runcorn.
UKAT admits 140 addicts for treatment per month, 6% of which are for over the counter drug or prescription drug addiction.
When in treatment, those with addiction to pharmaceutical drugs can typically take between 4-6 weeks to become 'clean', whereas someone misusing Heroin can be safely off it within half the time. Experts at UKAT say that this is because of the intensity of the drug and the severe side-effects experienced when treating over the counter and prescription drug addiction.
Eytan Alexander, founder of UK Addiction Treatment Centres, believes that until people's mindset changes about prescription and over the counter drugs, the number of those addicted will continue to rise.
"People believe that if they're prescribed a drug or if they can buy it in their local corner shop, then they're not an addict.
"We still admit people into our treatment centres who remain completely unaware that they have an addiction problem to Codeine or Benzo drugs, because they get them from their doctor, making it completely legal.
"The fact of the matter is that in most cases, the recommended dosage and length of time of consumption is exceeded, meaning that person is now a drug abuser, regardless of the 'legality' of the drug in question.
"We know through our own treatment and therapy practices that most addicts are forced into continuing to take Codeine or Diazepam, for example, simply to cope with the horrific side effects of going cold turkey. And because a person's pain is subjective, requests for repeat prescriptions aren't challenged or explored anywhere near enough, and that now 'addict' continues to fly underneath the radar.
"It's currently a hugely vicious cycle but, with support from the newly-elected Government, one that we can break with better education, advice and support."