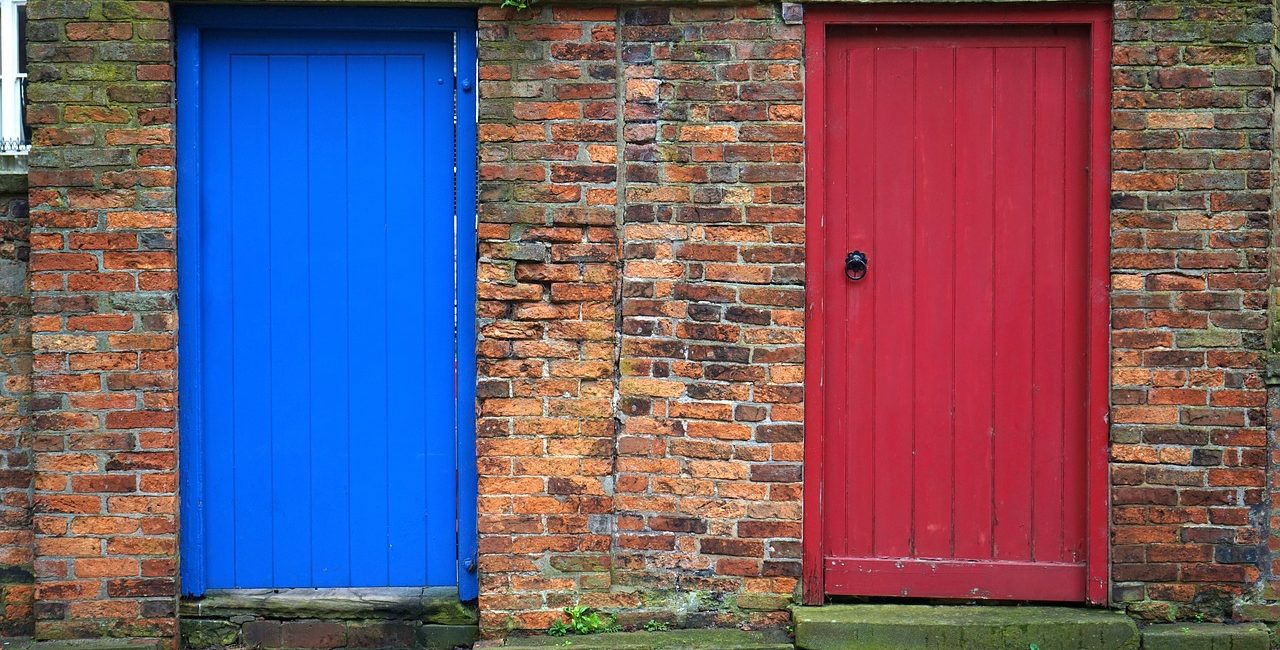 Nights At The Museum: The Weird and Wonderful Life of a Property Guardian
With the UK in the midst of an affordable housing crisis and rent prices going through the roof, thousands of Brits are turning towards a much cheaper form of living agreement: property guardianship.
Property guardians are individuals who are contracted to temporarily live at unoccupied premises with the primary purpose of safeguarding it. As explained by security company Oaksure: "Property guardians are an active on-site presence that removes the risk of a property being targeted by squatters, metal thieves and vandals."
By living in disused buildings, property guardians usually pay way below market value to stay in spacious properties they'd ordinarily never be able to afford (albeit they typically have to leave them at short notice). The popularity of this type of property tenure is growing, and there are currently around 7,000 property guardians in the UK.
The most unique aspect of property guardianship is the variety of buildings the guardians may live in. Because of the very nature of their role—securing disused properties—empty commercial and industrial buildings are common residences for property guardians, throwing up some truly offbeat living locations. From museums to monasteries, read on to find out about some of the weirdest and most wonderful places property guardians have stayed through the years.
1. Museums
In scenes akin to the blockbuster film series 'Night at the Museum', a select few individuals from West Yorkshire gained the chance to live in a museum from last year. The opportunity came around after the grade II-listed Dewsbury Museum was forced to close in 2016 due to cost cuts, much to the dismay of those in Dewsbury. Opened in 1896 in Crow Nest Park, the museum featured a toy gallery and a 1940s classroom, and was the oldest museum in the district.
But the community's loss was the gain of a handful of property guardians, with property protection specialist Ad Hoc renting out the museum and offering individuals the chance to live there for just £325 a month. Not an opportunity to be sniffed at, although their stay probably wasn't as eventful as that enjoyed by Ben Stiller and co.
2. Monasteries
Living in a monastery is meant to be a serene and tranquil experience that gives you a new outlook on life. But unless you commit to becoming a fully fledged monk or get lucky and appear on a reality TV show, it's unlikely you'll ever be able to go beyond merely visiting one. Yet this is exactly what Stella Yates and three other individuals have been doing since 2017.
The Charterhouse, a 14th century monastery in Coventry, now acts as an unlikely home for these property guardians, as they follow in the footsteps of monks who lived there over 600 years ago. A Grade I listed priority building, it is one of only nine Carthusian monastery buildings in Britain, and is currently closed as it undergoes a comprehensive regeneration under a programme launched by the Heritage Lottery Fund. The property guardians therefore live there to prevent issues like vandalism and antisocial behaviour occurring whilst the restoration process takes place.
Speaking to the Coventry Telegraph, Yates admitted it is "quite an unusual place to live," but that it was a warmful and peaceful building and not at all eerie. She speculated: "The monks when they were here must have been a very peaceful lot and had peaceful lives. I imagine they had quite a jolly time." Maybe becoming a monk (or a property guardian) is something more of us should consider…
3. Newspaper offices
Hold the front page: property guardians have been living in an old newspaper office in Swindon after it closed down earlier this year. Whilst many  journalists have spent long nights at their offices (and probably fallen asleep at their desks), not many people can say they've actually lived in a newspaper office full time.
The Grade II listed former office of the Swindon Advertiser was sold to developers Blewbury Court in early 2018, who aim to eventually convert the premises into residential apartments. With the office containing kitchen and shower facilities, it was already suitable to be lived in and will continue to be the home of a handful of property guardians for the next few months at least.
If you're ever bored of living in a mundane house or flat, property guardianship could be the way forward. With property guardians living in fascinating buildings like museums, monasteries, and newspaper offices, whilst paying minimal rent and carrying out a highly useful service, expect the current number of 7,000 guardians to swell in the next few years.