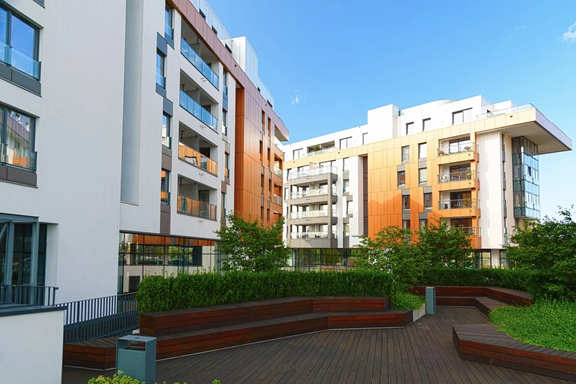 Guide to Renting a Flat in London in 2022
Relocating to London may be a thrilling experience as you immerse yourself in the life and culture of one of the world's most lively cities. Finding a place to rent in London is an important aspect of the process. Moving to the big city comes with its own set of difficulties. You must not only deal with the cultural shock of moving to a new (and large) city, but you must also re-establish your life in a new location. Searching for an apartment or a property in London may be a costly and time-consuming process. If you've never lived in London before, figuring out where to look and what you need to do to locate a place to stay can be difficult. With the help of capable letting agents in Ilford, and if you remember the following suggestions, you will spare yourself a lot of headaches, painful feet, and financial strain. 
Decide what you want
Making a list of your rental property requirements is an excellent method to ensure that you discover a location that meets your demands. Are you looking for the finest places to live in London like flats to rent in Barkingside? Check out the neighbourhood amenities, transportation alternatives, security concerns, and distances to the locations you'll need to go to in London. Check out the average rental prices in London and build a budget – don't forget to include in the cost of bills and agency fees. These costs are typically not included in the rental price and can make a significant difference.
To save money, share
Sharing a home with a housemate is an excellent method to cut costs. As a method to get started in London, most students and young professionals pick this choice. It will assist you in meeting new people and may reduce the cost of renting a home. The rule of thumb is that the more rooms your home has, the lower the rent per room will be. A one-bedroom flat will cost significantly more than a four-bedroom house in the same region. However, meet your possible housemate before signing any agreements; you want to make sure you'll get along and enjoy the experience of living together.
Keep yourself safe
Before giving over any money, always meet the landlord or the real estate agent in charge of the property. Ensure that any deposits are transferred to a tenancy deposit protection plan and that any rental payments are receipted. Paying your rent or deposit in cash is never a good idea; instead, use an electronic or credit card payment. You should also inspect the property and ensure that you and your landlord or agent have signed a complete inventory of all furniture and household goods. Make a list of any faults with the property and take photos of any damage so that you are not charged for repairs when you leave.
Be flexible
While living in the heart of London, surrounded by all of the bustles, would be exciting, it is significantly more expensive than living in the suburbs. There are other districts outside of the major city centre that have excellent links to the centre and where you can rent for a lower price. When looking at outer districts, make sure to check out the transportation options. Find out how much commuting would cost you and whether the savings are worth the extra distance.
Save up for your deposit
You must be prepared for the unexpected upfront fees when you initially move into a property. Rental deposits (typically a month and a half's rent) and agency fees, which may include additional referencing fees as well as any additional payments from utility companies, are among them. Make sure you consider these costs and have the necessary finances. If you can't afford to pay these, you won't be able to rent a home.
Organise yourself
House hunting takes time and effort, and if you're unorganised, you can lose out on a fantastic rental offer. Fill out a diary with all of your viewing appointments, including the time, address, name of the person you'll be meeting, and any other pertinent information. Keep a list of questions you have regarding the property, such as nearby amenities, the cost of monthly bills, and any concerns the property may have. Being organised can help you be in the right place at the right time, which will improve your chances of obtaining a rental property.
Create a profile for yourself
Property in London is famously difficult to come by. Because the best houses are constantly in high demand, it's critical that you demonstrate that you're the best renter for the property. Most landlords want to know that their home will be well-cared for, so if you can stand out from the throng, you'll have a greater chance. Preparing your personal statement and obtaining references from prior landlords are two excellent ways to accomplish this (no matter where they are in the world). If you rent through an agent, you will be required to provide these in order to secure the property, so have them ready ahead of time to avoid disappointment.