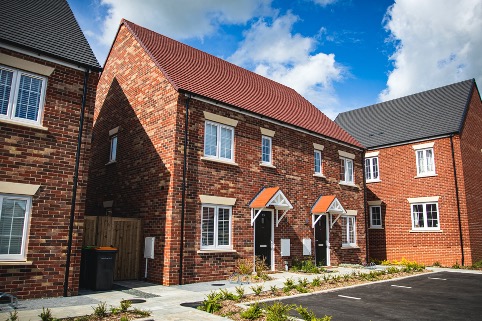 First Time Buyer Conveyancer Finder – What's Happening In 2022?
First Time Buyer Conveyancing Comparison
If you are First Time Buyer then you will need your First Time Buyer Conveyancing managed by a Property Solicitor or Licensed Conveyancer. You can do just that by using a comparison website.
You probably did something similar when you were hunting out the best value deal for your broadband or car insurance. It pays to save time and money online before you decide who to instruct.
What Type Of Property Is Best Suited To Enable A Fast Conveyance?
Your First Time Buyer Conveyancing can be processed fast if the number of people in the property chain is small. Ideally if you find a new build and it is build complete then you will get a fast exchange of contracts. Developers want deals to run smoothly and they value First Time Buyers.
You could be in a New Build property in 6 – 8 weeks if all goes well. Your First Time Buyer conveyancer can be found by using a comparison website such as Homebuyer Conveyancing.
The First Time Buyer reviews conveyancing quotes online from members of the Homebuyer conveyancing panel without entering their personal details. A first time buyer reviewed conveyancing solution is where the conveyancing results can be filtered by cheapest price, location and by approved Mortgage Lender. In this situation First Time Buyers can make an informed decision on who to instruct.
Find The Cheapest Conveyancer Online
Often First time Buyers are strapped for cash and they want to find the cheapest Conveyancing deal. The Homebuyer top tip "is to find a Solicitor that is based in a low cost of living area". If their overheads are low then their legal fees should also be lower.
Within all the Homebuyer Purchase conveyancing quotes they include a search pledge. This is a great safety net for all UK potential property Buyers. If the property transaction fails through no fault of the Buyer then another set of searches are supplied for Free up to a value of £300.
It's something that we hope will not be used nut unfortunately in the UK property transactions can fail and do so at an alarming rate.
The Challenge For All Is To Get To Exchange Of Contracts
The challenge is to get to exchange of contracts as fast as is possible a this is where the offer becomes binding and once reached no party can pull out of the deal.
To make your move you should follow the following easy steps:-
Compare Homebuyer conveyancing quotes online
Filter results by cheapest price, location and by Mortgage Lender
When ready take a quote away and schedule a timed call back
Get ready with your conveyancing questions
Instruct your solicitor in good time
On instruction the Solicitor will send out a Client Care Pack
Complete, sign and return the paperwork promptly
On receipt the solicitor will start the conveyance and carry out ID checks on you
If you need a survey then ideally get the surveyor to visit the property within 7 days of the offer
Focus on getting to exchange of contracts fast and use the Survey results carefully. Discuss with your Mortgage broker as some lenders hold a retention on the loan and insist that repairs are reinspected before full monies are released.
All Property Buyers in 2022 are motivated to move to a property that provides a home office and ideally a garden. A shift from being based in the City Centre to new locations that have affordable properties with excellent travel connections. We will see a massive focus on Developers changing Commercial property into residential units. Young professionals focus on new build simply because there is less chance a property transaction fails and they can be in their new home in record time.
For more information visit the Homebuyer Conveyancing secure website (No personal details required to view quotes online)