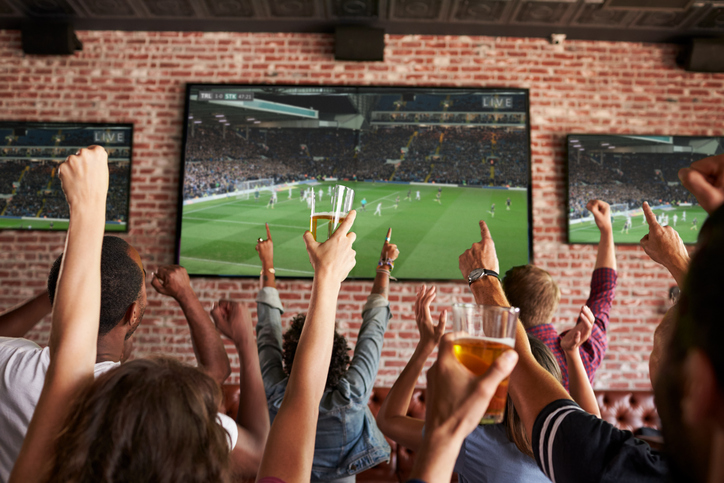 The Most Profitable Sports, Ranked
What are the world's most profitable sports? From football to baseball, tennis, basketball and more, a variety of professional sports attract massive amounts of attention, both from potential sponsors and the general public.
Many sports also generate revenue through gaming, with viewers and fans placing paid and free bets on their favourite teams through local and online bookmakers.
Below, we've ranked the most profitable sports in the world, starting with the most valuable and working our way down to smaller, less financially lucrative sports.
Football
Football is by far the world's most profitable sport, accounting for tens of billions of pounds in annual revenue. In fact, even the European football leagues (excluding any leagues based in Latin America and Asia) generate more revenue per year than any other sport in the world.
Current data shows that the Premier League, Bundesliga, La Liga, Serie A and Ligue 1 — the five most widely viewed football leagues in Europe — generate an estimated £12.29 billion in revenue every year.
Add Major League Soccer, the EFL Championship, Campeonato Brasileiro and other popular leagues into the equation and football outearns many other sports combined, making it by far the world's most profitable sport.
American Football
American football ranks second in the list of the world's most profitable sports, with annual revenue of approximately £10.84 billion. It actually beats the Premier League in revenue per team, with average revenue figures of approximately £283 million per team, per year.
What limits American football to second place is its geographic appeal. While football has a large audience worldwide, American football is ultimately only popular in the United States, causing it to fall significant behind association football in total revenue.
Baseball
Baseball is the third most profitable sport in the world, generating approximately £9.42 billion per year in total revenue. As you'd expect, the majority of worldwide baseball revenue comes from the United States and Canada, with Major League Baseball alone generating £7bn per year.
Outside North American, baseball generates billions of dollars in revenue per year in Japan and South Korea, where tournaments such as Nippon Professional Baseball and Korea Professional Baseball attract audiences of tens of millions of people.
Basketball
Basketball earns a solid fourth place in global sports revenue rankings, generating around £4.3 billion every year via the NBA. Unsurprisingly, the majority of basketball revenue comes from the United States and Canada, with only a small amount of revenue from international leagues.
Outside North America, popular basketball leagues include Liga ACB in Spain and Basketball Bundesliga in Germany. The Chinese Basketball Association is also a small but rapidly growing source of basketball revenues worldwide.
Ice Hockey
Interestingly, ice hockey is the fifth most profitable sport in the world, with the NHL generating an impressive £2.54 billion per year in revenue alone. Like basketball and baseball, the majority of ice hockey revenue comes from the northern United States and Canada.
Ice hockey is also a popular sport in Germany, where the Deutsche Eishockey Liga brings in an estimated £93 million per year in revenue.