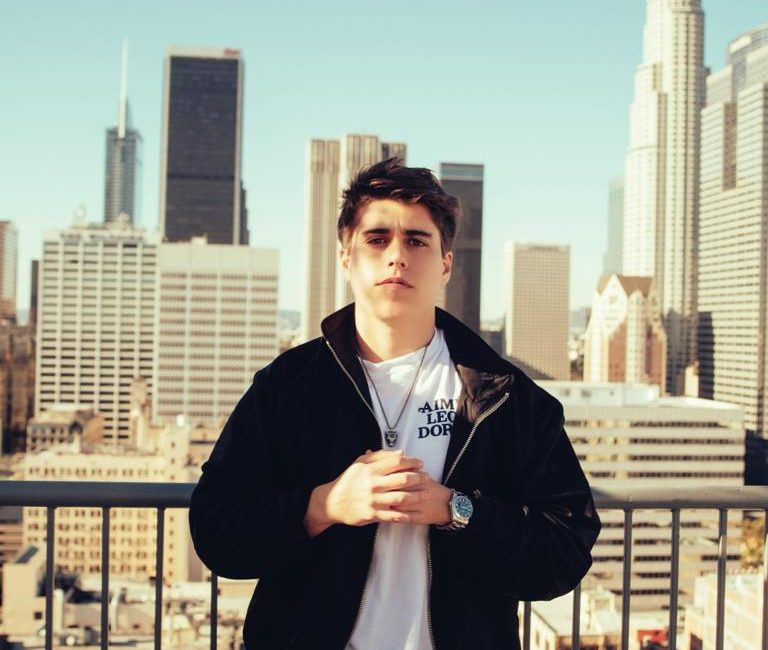 Dre Medici: Self Made Millionaire by 21
Grow With Us Agency, a pioneering Instagram marketing powerhouse founded by Dre Medici has been responsible for transforming the lives and businesses of over 5,000+ clients worldwide. And that's only in the past five years—for Dre, the only way is up. It was after he grew multiple of his own businesses past 7 figures in profit through Instagram, that he knew he had a calling to provide his strategic blueprint to thousands of clients around the world. Grow with Us Agency was born. He then set out the mission to help businesses around the world scale from 7-10 figure valuations by using his proven systems and formulas. Medici has gone on to accomplish this successfully. 
Grow With Us Agency first opened its headquarters in New York City, in 2018 and began building a dedicated team of experts that now consist of over 100+ full-time team members. Grow With Us succeeded in NYC as an online agency helping clients alloger the world, while also working personally for local top tier NYC clients. During covid, Grow With Us Agency decided to move their headquarters to Miami, Fl Dre's hometown and familiar stomping grounds. 
Over the years Grow With Us Agency has developed into a complete Digital Marketing marketplace with hundreds of services delivered, all with superior quality and value. Grow With Us Agency has made their mission crystal clear—they want to transform the lives of millions of people by helping them build a successful online business.
Part of what makes Grow With Us Agency so successful is Dre's focus on bringing top-tier talent and experts from across the globe to add their skills to Grow With Us Agency's impressive menu of high-quality services. 
But what exactly do they provide? Well, they offer a complete package to take you to the next level, not just to gain followers. Grow With Us Agency provides hundreds of digital marketing services to build and maintain your business and online presence, adding on incredible engagement services with each growth package and high-quality video training to all their clients. Grow With Us Agency ensure clients understand the real foundations of how to grow a following rapidly and get them published on top-tier articles. With their private community group with thousands of members and like-minded entrepreneurs and business owners, Grow With Us Agency provides everything their clients need to guarantee their success. 
Find more about Dre Medici here: