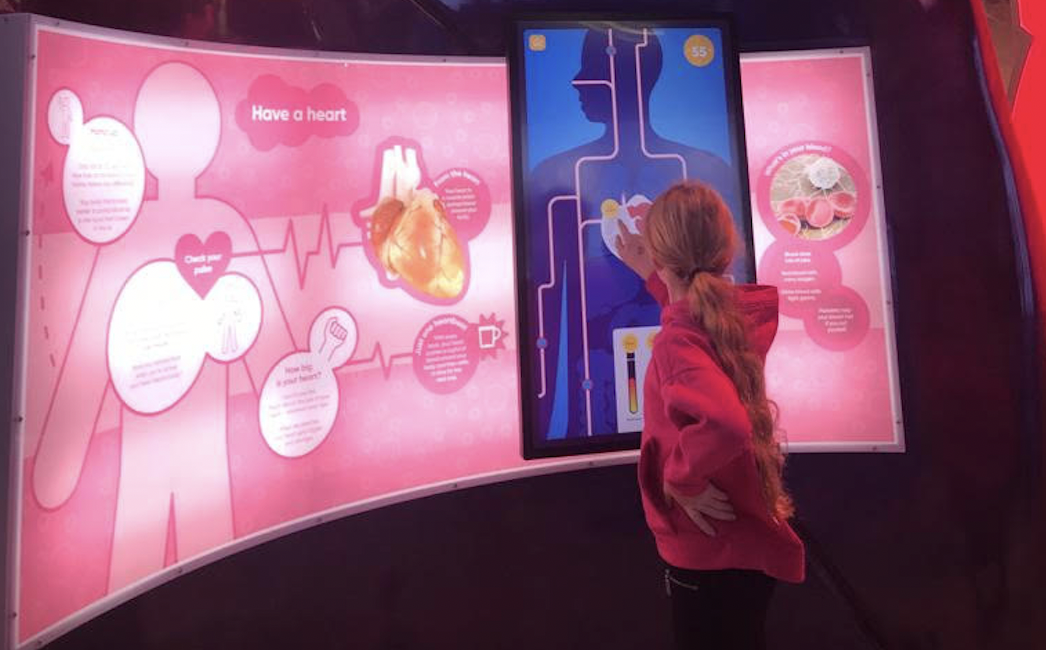 Meet one of the children behind the design of Merseyside's newest family attraction
Liverpool-based K2 Architects has revealed how final architectural decisions for Eureka! Science + Discovery building were handed over to Mia Davies, aged 9, from Merseyside, to ensure the vibrant new family attraction reflected the imagination and needs of its key audience.
The new Eureka! Science + Discovery attraction in Merseyside is believed to be the first regeneration project in the region that has been designed by children. Over 120 local children and young people were involved in the design from the start and the centre has been helped by a number of groups of children and teenagers, who have all had their say about the experience.
Staying true to the local architect practice's values of "designing the heart of the community" across Merseyside, Mia got involved in the planning, design and soft-testing of the venue before it opens to the public this week.
The budding young designer is the daughter of K2's Architect Director, Mark Davies, who enlisted Mia to help him see the project through the eyes of a child.
To bring the new attraction to life, Mia was consulted on all aspects of what it's like to be a child living in the region in 2022, as well as describing the experience of journeying across the Mersey to visit the site. She also honed in on the finer details, including reviewing architects' plans and signing off proposals.
Following a tough two years brought on by the pandemic, and in line with Eureka!'s co-creation approach, it was important to K2 to place the community at the heart of the design process.
Mark Davies, Architect Director at K2 architects, said: "It's been a difficult couple of years to be a child, and with working from home during the pandemic Mia got to see even more of what I do."
"It's not the first time I've asked her advice and understanding the perspective of Mia and her friends has been key to unlocking great design – approved by children, for children."
"K2 believes passionately that communities should be at the centre of the design process. The secret to building successful neighbourhoods is to build a deep understanding of their needs and aspirations. We believe that regeneration approached in this way leads to enduring Social Value."
"For too long, Liverpool has suffered from anonymous, identikit, top-down regeneration. We need more places designed squarely around the needs and aspirations of communities and believe passionately that Eureka! Science + Discovery Wirral will become a cherished public space."
Leigh-Anne Stradeski, CEO, Eureka! Science + Discovery, said: "Out of all possible sites in the North West, we chose the Liverpool city region as our second home for Eureka! because of the brilliant opportunity and welcome from local and regional partners.
"Through a 4 year process of co-creation we have a fully immersive attraction that will be a cornerstone of culture in the local community that we hope will continue to brim with new ideas fuelled by children and young people."
Mia, 9, from Liverpool, added: "It was really fun to be involved in designing the attraction from the start as I could use my imagination to think what the place could look like and how it could be a great place for families to enjoy being in,"
"One of the things I enjoyed most was the journey to Eureka! Science + Discovery across the Mersey. You feel like you're already on a journey of discovery and the excitement goes on and on. I'm not sure if I'll be following in my dad's footsteps yet, but every time I visit Eureka! Science + Discovery, I will remember the part that I played, even when I'm grown up."