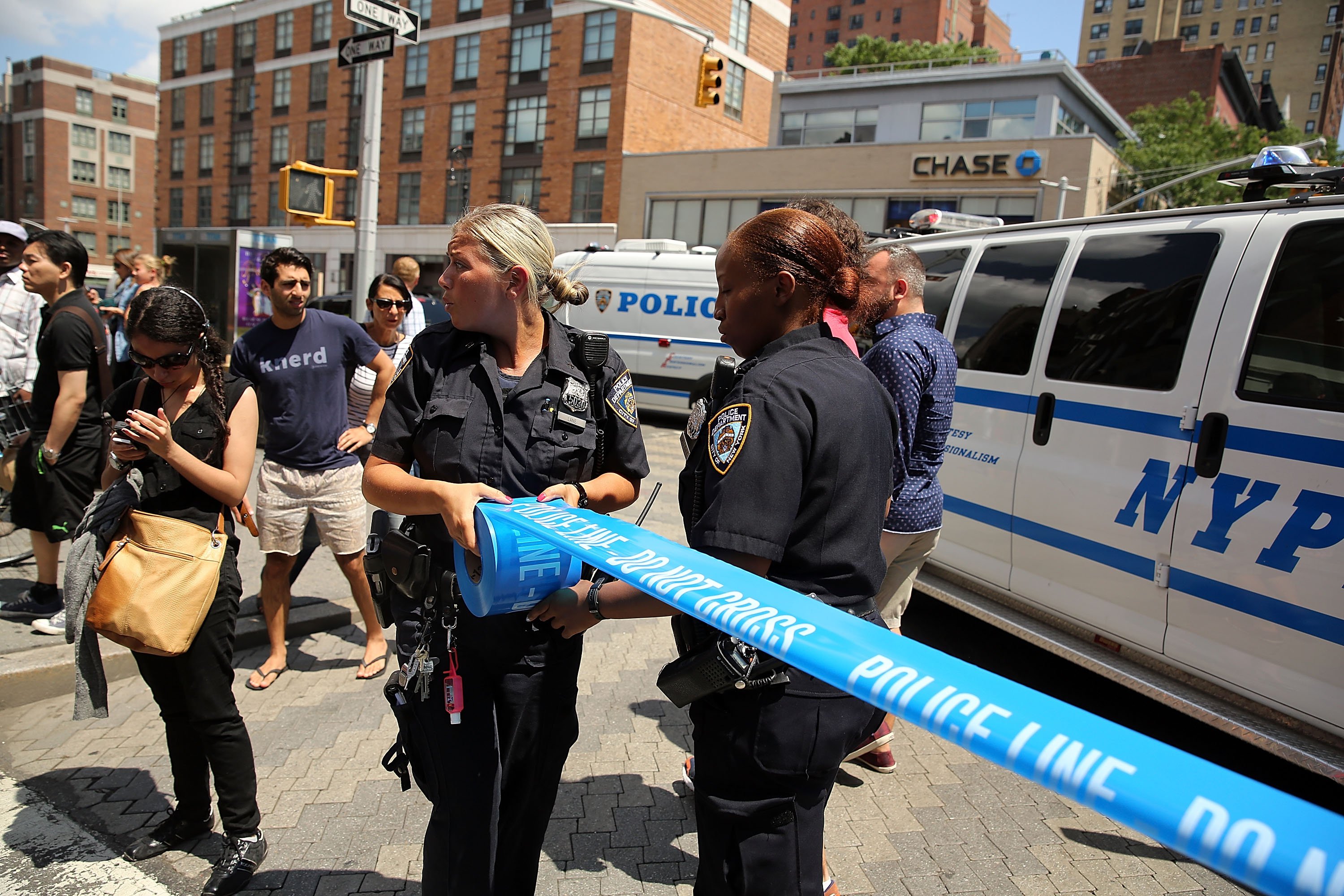 An officer and 2 US Marshals injured in a shootout with a child molester
On Monday, a detective of the NYPD and two US Marshals were wounded in a gun battle that started in Greenwich Village when the officers attempted to arrest a child molester. The accused, Charles Mozdir was killed in the gunfight.  The 32 year old accused was recently talked about on the CNN show called "The Hunt with John Walsh", and had been accused of sexually assaulting a minor boy whom he was babysitting in Colorado. Mozdir was slapped with multiple charges including committing violent vulgar deeds on a minor.
The officers arrived at the Smoking Culture on the basis of a tipofffrom an informant,who told them that the accused was working at the smokeshop. Upon confirmation that the accused was alone, the detective came back with two Marshals to arrest him. According to William Bratton, the Police Commissioner, the officers who were fired at very close range by Mozdir immediately returned fire.
While the NYPD detective suffered bullet injuries in the stomach area, one of the Marshals suffered a leg injury, with the other one being shot in the elbow. Even though the condition of the detective is said to be critical though it is stabilising, the officers have been reported to be in a jovial mood. The Police Commission further said that it was because of the bulletproof vest that the life of the officer was not in grave danger. The vest prevented the bullet from striking his upper body.