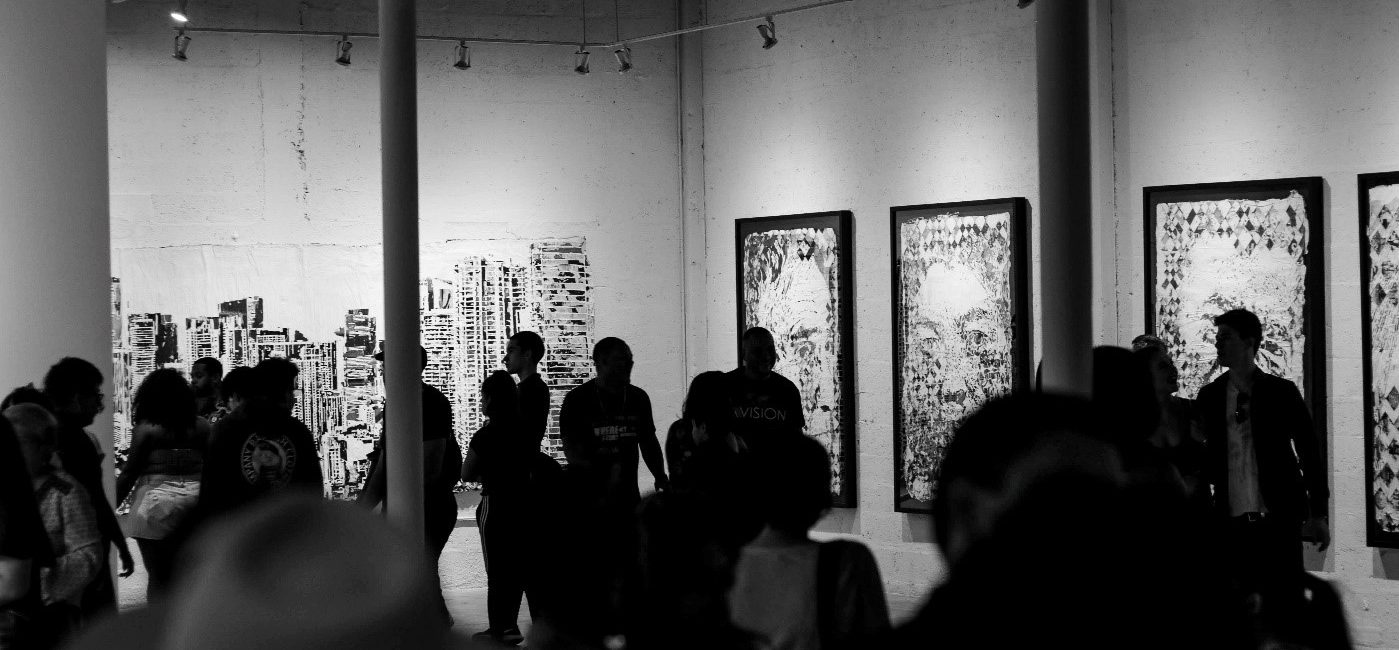 Gallery versus self-representation – has the internet shifted the balance?
For a very long time, galleries have been essential for any artist looking to sell their work. The benefits of gallery representation have historically outweighed the independent route, but recently, increasing numbers of artists have chosen to 'go at it alone' by selling their work through the direct-to-consumer business model.
As a professional painter, I have always had to consider which commercial direction is best. Even in a creative profession, the reality is that one must be business-savvy to continue thriving in their career. There must be a balance between maintaining a stable income, improving one's artistic output, and creating the best art viewing and buying process for customers.
The traditional in-person gallery is an ideal space for increasing the visibility of artworks, with steady foot traffic and usually being an event in itself. There are numerous advantages of representation by established galleries, mainly centered around their strong reputation.
Galleries are considered to have high status in the art world. The idea of the gallery institution is imbued with a certain level of prestige that also passes down to your work. Endorsement from an established gallery can helpfully raise your legitimacy in the eyes of collectors. Today, a gallery's name is a brand in itself. Artworks by certain artists are increasingly purchased simply because the artist is represented by a 'big name' gallery.
As organisations with reputable and expert dealers, each gallery has cultivated relationships with a body of loyal and broad collectors. Gallery representation allows the artist access to that set of clients, a great advantage as it can take many years to build a large number of relationships to that extent.
The role of the gallery is to promote the artist and their art, which is ultimately achieved through marketing. Beyond a set list of expected collectors, galleries can market your art in spaces you may not be able to access on your own, for example, museums, new art collectors, and businesses.
Part of this marketing includes the regular organisation of solo and group shows, providing opportunities to display your art. There is a great advantage to being part of the gallery network, as group shows allow a wider audience to see and potentially purchase your work. A collector who came to see another artist in the group show may gain interest upon seeing your art, thus increasing your public exposure.
Beyond shows, galleries frequently hold promotional events in support of exhibitions, such as artist talks, workshops, and receptions, providing opportunities to interact with key figures in the industry. Externally, galleries may also take part in larger events of art fairs and biennales, allowing the artist more opportunities to take part in prestigious, international events. All of these activities work to promote the artist and their ideas, boosting their public profile within the art world.
On a practical level, gallery representation means there is more time for creating. Without being weighed down by the logistics of exhibition organisation, network building, and profile maintenance, one has much more time to focus on creating a strong collection.
The internet has been used to showcase and sell art since its creation, but its capability and popularity advanced dramatically during the pandemic. With lockdowns restricting access to brick-and-mortar galleries, artists and curators increasingly turned to digital means, migrating art sales activities to the web.
The Artsy Gallery Insights 2021 Report showed that in 2020, social media became the third most popular sales channel, superseding art fairs. There was also a dramatic decrease in the number of galleries with in-person venues. Digital-only galleries had increased by over 50 percent compared to the previous year.
This growth in digitally based art sales has benefitted both galleries and independent artists, but especially for the latter by allowing more business and creative autonomy.
For a long time, art sold online through the direct-to-consumer model did not appear to have the same prestige as those sold in traditional galleries. However, the pandemic has seen a shift in power for the independent artist, as increasing numbers of customers looked online to purchase art.
Despite artists seeing increased outreach on social media platforms like Instagram, this does not necessarily translate to completed transactions. Many deals have fallen through at the last minute, with a seller commenting 'I think what I may have seen was a large increase in interest and a decrease in actual sales.'
This shows that while the internet has provided independent artists another avenue to market and sell their works, it does not have the same level of stability as gallery representation. With their established customer bases, market insights, logistical services, and added legitimacy, the gallery institution can ease much of the business-related pressures off artists.
From my personal experience, galleries and art dealers have been invaluable assets to artists and the art world. Though the world is quickly changing and increasingly moving online, there is still weight to seeing and interacting with artworks in real life. At least for now, art galleries and dealers are certainly here to stay.
Oliver Maughan is a London-based landscape painter. His works can be seen at https://www.olivermaughan.com/ or on his Instagram, @OliverMaughan.