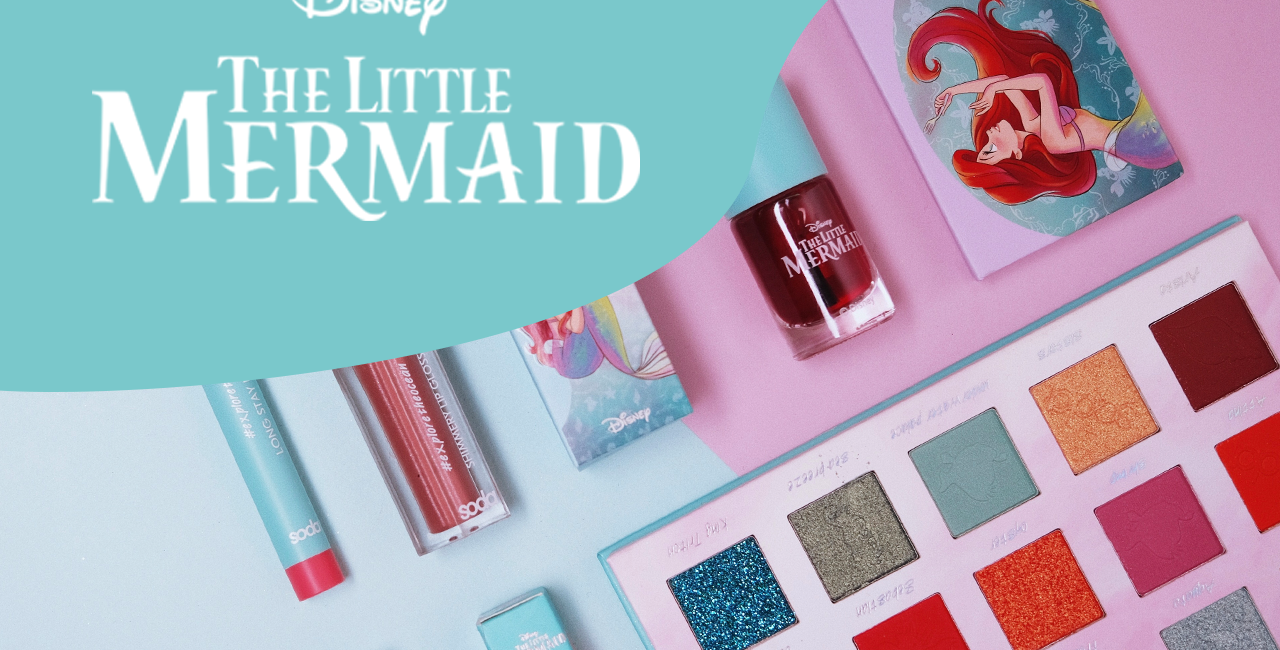 Disney's The Little Mermaid announces magical makeup collection with SODA
Cruelty-free makeup brand, SODA, has launched two new collaborations with Disney: The Little Mermaid and Frozen II.
SODA aims to inspire creative freedom for makeup lovers.
Use the has
#exploretheocean and #showyourself with SODA Makeup X Disney.
Find your perfect makeup match with SODA and Disney's newest collaboration: The Little Mermaid Collection!
Delve into the depths of the ocean with Ariel's underwater kingdom, complete with a beautiful, vibrant shade range and featuring a carefully curated range of products. Bringing to life the latest trends, as well as the magical splendor from Disney, makeup wearers will find a selection of long-wearing, shimmering pigments and textures, brightly-colored eye pencils, glittery lip glosses and a glowing skin palette to customize their favorite looks. 
SODA has also created a sparkling range in collaboration with Disney's Frozen II, which invites wearers to immerse themselves in the warm-toned forests of Arendelle with Anna; then, land up in the snow-covered Winter Castle with her sister, Elsa. This range features a host of liquid and pressed highlighters, a gorgeous eyeshadow palette with both warm and cool tones (in mattes and shimmers), and a volumizing mascara, among other beautiful products.
The sustainably-sourced brand, SODA, focuses on inspiring freedom of creativity and art through the beauty of makeup. The brand promises wearers a safe space in which to experiment and explore the latest trends, while staying true to themselves.
Find out more about the latest SODA Makeup and Disney's ranges by visiting: https://sodamakeup.com/pages/disney, https://sodamakeup.com/pages/the-little-mermaid and https://sodamakeup.com/pages/frozen-ii.