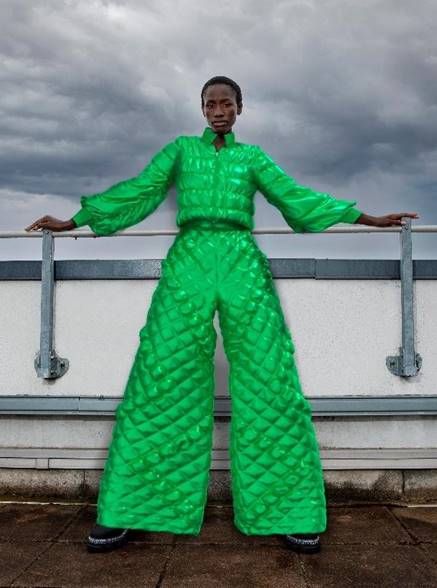 PRINTEMPS LAUNCHES ITS FIRST VIRTUAL FASHION COLLECTION
After creating its virtual store and competing a first NFT drop, all in the space of a few months, Printemps continues its Web3 journey with the launch of its virtual fashion brand on Printemps.com.
PRINTEMPS, A TRENDSETTER
In 1869, Printemps launched the first own brand for a department store: "Marie Blanche", an exclusive fabric designed for tailoring. More than 150 years later, Printemps is showing its desire to be part of new digital consumer trends and Web3 by creating the first digital own brand for a department store: "Digital Fashion by Printemps".
MAGNETIC VIBES, THE FIRST "DIGITAL FASHION BY PRINTEMPS" COLLECTION
In autumn 2022, "Digital Fashion by Printemps" is launching its first collection: "Magnetic Vibes", available to browse and shop on Printemps.com. Created by Republiqe, the expert digital fashion house, in close collaboration with Printemps' digital teams, "Magnetic Vibes" is made up of a complete wardrobe of nearly 40 pieces of women's, men's, gender-neutral clothing and, as a bonus, a coat for cats and dogs. For this first collection, the sharp "cuts" contrast with the bright color palette dominated by green, Printemps' signature color. On the pattern side, we find the new attributes of the Printemps brand such as arrangements of the heart-shaped "P". In short, three watchwords for this first collection: pop, energy and, of course, cyber!
Priced between €7 and €20, each piece is available on printemps.com.
"DIGITAL FASHION BY PRINTEMPS": USER'S GUIDE
To 'wear' the pieces, simply:
Choose your item(s) on Printemps.com and add them to your basket
At checkout, send a photo of yourself in your underwear, swimsuit or close-fitting clothes
The piece(s) are then adapted to the photo by a digital"tailor"
72 hours after your purchase, you will receive a photo ready to post on social media
On the strength of this first collection, Printemps is already preparing a wardrobe for the end-of-the- year festive season.
A creative and imaginative online shopping experience: to be continued!
"MAGNETIC VIBES", the first collection of "Digital Fashion by Printemps", available exclusively on: www.printemps.com